Now that the summer is over and the kids have gone back to school, there's no time to waste. Did you know there are now less than 100 days left until Christmas? If you're planning a festive get together for your team, your department or your company, you need to get organised now.
The UK capital certainly knows how to throw a good party. Every year, Christmas parties and festive themed venues in London get better and better, with a truly astonishing variety to choose from. If you haven't booked this year's festive frivolities yet, feast your eyes on these 7 Christmas crackers and call our venue finders on 020 7186 8687.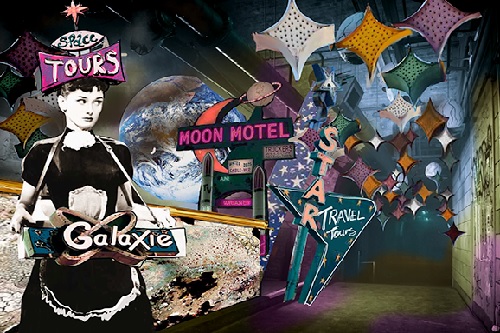 Situated underneath Waterloo Station, head to The Vaults for an unforgettable experience based on the weird and wonderful world of A Hitchhiker's Guide to the Galaxy. It's an immersive, theatrical adventure with out-of-this-world installations, underwater Martian caves, warp drive chambers, alien sirens and abandoned spaceships. Take a journey through space and end up at The Party At The End Of The Universe!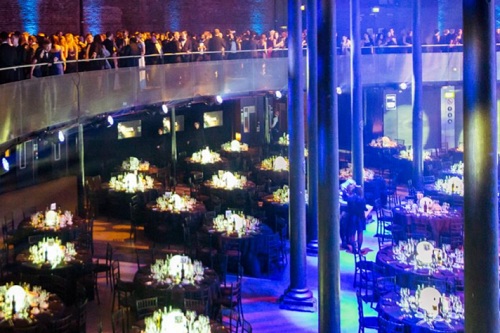 Step into Camden's famous Roundhouse and be wowed by the 25,000sqm event space as a magnificent backdrop to this year's fantastic Christmas Party. Originally built in 1847 to house a railway turntable, the stunning Grade II listed building is a London landmark, and best known as a leading arts venue in the 1960s and 1970s. The unique circular building is perfect for large scale corporate events and entertaining.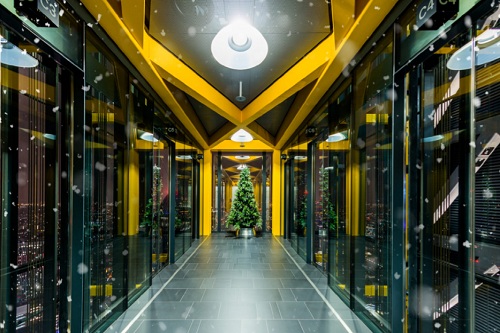 Landing 42 in one of the City's iconic building, The Cheesegrater on Leadenhall Street, is the capital's highest dedicated events space. Boasting impressive views over London's numerous landmarks, this is a truly spectacular and memorable Christmas party venue. Beautifully and luxuriously decked out for the festive season, there's a sparkling wine reception, sumptuous 3 course meal, with dancing, entertainment and much more.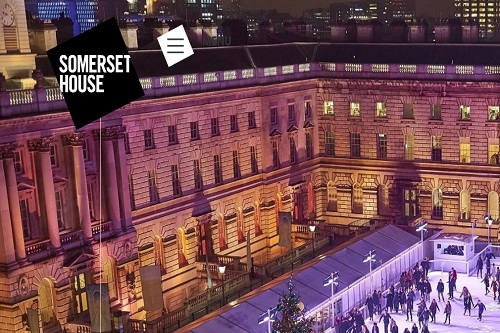 Wine, dine and ice skate and enjoy the first ever Christmas Party held at Somerset House on The Strand, with a range of Christmas packages to choose from. Whether you're partying the night away in the majestic grandeur of Seamen's Hall or enjoying a sumptuous Christmas dinner in the elegant Portico Rooms, the fabulous historic setting as you pass through the stone arches and past the famous ice rink is the perfect place to celebrate Christmas.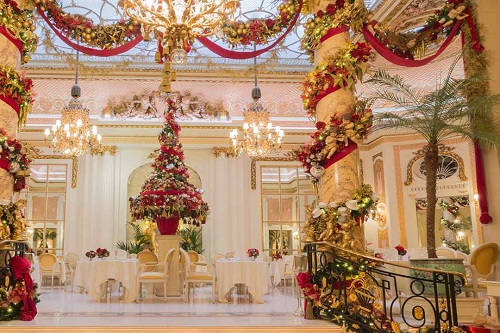 The epitome of elegant London, The Ritz needs no introduction! There are 6 luxurious spaces to celebrate the season in style, with various Christmas offerings including a Pre-Christmas Package, Private Dining and Christmas Party Package. Luxury private dining with Michelin starred cuisine awaits in the adjoining 18th century William Kent House. Whether you're looking for an intimate setting for your festive celebrations or a unique party venue, all event spaces can be specially tailored to create your perfect winter wonderland.
Shoreditch Town Hall is a beautiful Grade II listed venue situated next to Hoxton Square and just around the corner from Liverpool Street Station. Christmas Party bookings can now be made for the basement space also known as The Ditch. It's a true architectural gem, consisting of a series of interconnecting rooms that retain a wealth of original features and a unique vibe that couldn't be different from the upstairs grandeur.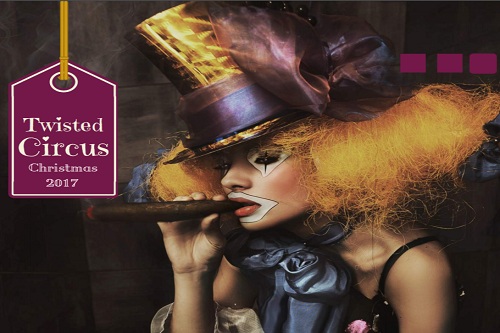 Oval Space at The Oval, the home of Surrey County Cricket Ground, presents an alternative Christmas vision this year held in a converted warehouse. Majoring on mayhem and madness, the 'twisted circus' theme invites you to explore the dark side of the circus. Feel free to channel your inner freak with entry through a Hall of Mirrors, test tube shots and cocktails from the Clown Lab, twisted circus acts and ringmaster and more besides.