In these very uncertain and challenging times, Christmas will be the last thing on most peoples' minds.  However for many companies life and work goes on regardless and if you are in a position to start planning your company Christmas party, now is the time to book – key dates are still available and whilst a lot of venues haven't even finished their Christmas 2020 packages, they do have their prices already worked out.  This year, more than any other year in recent times, we hope that Christmas will give us all a chance to say a big thank you to our loyal and hardworking staff who have gone over and above their call of duty, by way of a celebratory Christmas party.
So, with this in mind, finding a venue for a Christmas party can be very daunting – should you go for a themed party, would you like exclusive hire or shared, traditional or alternative? The options are endless and can be very confusing.
One of our favourites this year is Bricky Blinders at the Boiler House in Brick Lane, which is of course based on the very popular TV series, Peaky Blinders.  The venue will be fully themed for an evening of old school sophistication, with funfair stalls, live jazz band and flapper girls in addition to the live DJ.
Or you may prefer something a little more sophisticated such as Diamond are Forever with a lounge singer shmoozing you before dinner.  After dinner, head off for a game of roulette before letting your hair down on the dance floor.

Not everyone likes themed parties, so there are hundreds of other options, some more strenuous than others  – we particularly like the All Star Lanes Christmas package this year which combines bowling and fun.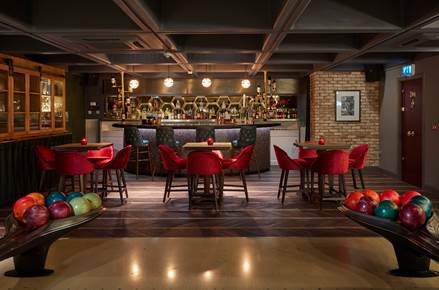 We do have many different options and ideas or you, too many to list in fact, but here at Best Venues London we take the stress out of finding the right party for you. First of all we offer a FREE venue finding service and we give our clients a professional, efficient and reliable service backed up by a wealth of knowledge from our expert venue finding team who have vast experience in the organisation of Christmas party venues for your ideal Christmas party in London. Nothing is too much trouble for us, so please go ahead and get in touch with us and we will be very happy to help.