Capacity
Sports Hall 320 - 425
Cafe Seating 50 - 60
Dance Studio 30 - 40
Meeting Room 20 - 25
Arts Room 25 - 30
Rooftop Pitch 600
Rooftop Terrace 75
Venue Info
Youth Centre Venue Central London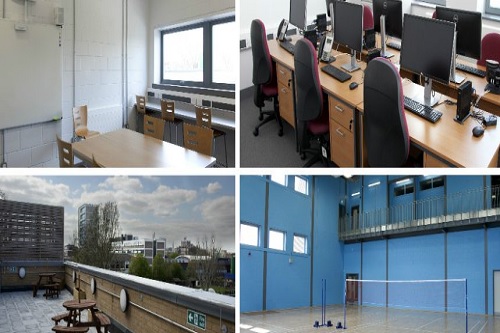 The Haileybury Youth Sports and Events Centre is the perfect venue for meetings and events of all sizes ranging from 10 – 500 attendees.
Situated in the heart of Stepney Green, the venue has gone through refurbishment works of late and is within easy access to the tube and Limehouse DLR.
The Venue offers a wide range of spaces spread across two floors including a dance studio, music recording studio, gym and fully equipped kitchen.
To enquire or book this venue, kindly contact us.