Venue Info
The Brewery Christmas Party 2017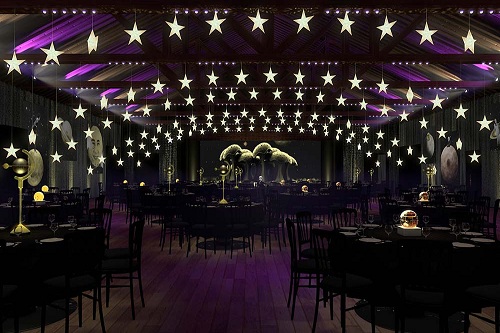 Ever wonder what a Journey To The Moon might be like?
Well wonder no more as The Brewery aims to give you a small albeit fictional taste of what such journey may feel like.
The theme for this year's Christmas Package is significantly named "Journey To The Moon", a homage to to the legendary directors of silent film, the visionary pioneers capable of transporting audiences to fantastical, far away worlds that stretched the boundaries of the imagination.
Step back in time, to 1920's that is, with the prestigious latest film from The Brewery Picture Co. ' Journey To The Moon'.
Upon arrival, guests will be greeted with cocktails as you rub shoulders with directors and movie stars of The Brewery's ' Journey To The Moon'.
Take a sneak peak behind the making of the film before being ushered to an awaiting feast.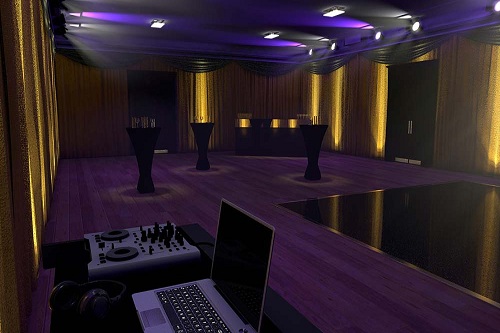 Whats included in the package:
Exclusive hire of event space
Christmas theming
Entertainment on arrival
Sparkling wine and cocktail reception
5.5 Hours of unlimited house wine, beer and soft drinks
Seated 3 course dinner
After dinner DJ and dance floor
Full event management support
Complimentary cloakroom
On site security and fire wardens
Furniture and in house linen
Wi-Fi
PA sound system
Air conditioning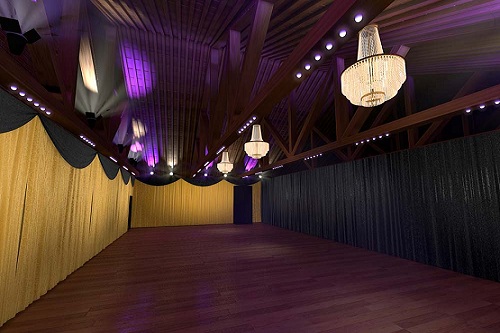 Sample Menu:
Starter
*Potted Lancashire Beef Cheek; Celeriac Cream, pickled walnuts, shallots with charred brioche and mirco leaves
*Potted Shrimps; Tabasco butter and chervil, whipped lobster mayonnaise with confit tomato and pickled cucumber
*Camembert, Fig & Onion; Baked Camembert and fig tartlet, white onion chutney, sweet pea and endive
Main
*Maple Cured Pork Fillet; Confit pork belly arancini, roast cauliflower, butternut fondant with beets and sage, smoked potato sauce
*Oven Roasted Duck; Lemon thyme pumpkin, roast chestnuts, sautéed button sprouts, pickled cranberries and a cranberry jus Goats' Cheese and Baked Shallot Pithivier
Dessert
*Pistachio & Salted Caramel Pave; Mascarpone cream with candied pistachio and homemade toffee sauce
*Ginger & Crème Frâiche Panna Cotta; Bergamot jelly, mulled wine poached pears and a brandy snap shard
*White Chocolate, Vanilla & Cardamom Tart; Tangerine curd, white chocolate shavings
Sample Bowl Menu
Meat
*Free Range Confit Pork; Parsnip root puree, toasted seeds, fermented apple and a beer jus
*Air Dried and Salted Beef; Grilled artichoke and asparagus truffle cream and Tête de Moine
*Chicken Rice Noodles; Tamarind, lime and palm sugar dressing, dried shrimp, chili flakes and egg
Vegetarian
*Sautéed Gnocchi with Pumpkin; Chestnut mushrooms, asparagus, peas and broad beans with a lemon cream sauce
*Forest Mushroom Risotto; Shaved parmesan, rocket and Mascarpone
*Baked Cheese & Onion Soufflé; Glazed parmesan sauce and Dijon mustard
Sweet
*Sticky Toffee Pudding; Vanilla mascarpone and toffee sauce
*Buttermilk Panna Cotta; Verbena berries, sweet cress
*Baked Rhubarb Cheesecake; Orange and ginger
Kindly contact us to book this package.