Capacity
Whole Venue 150 - 1200
Venue Info
Skyloft Central London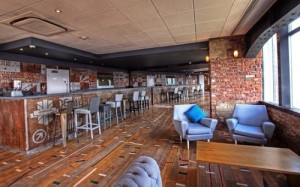 Skyloft London is a rooftop bar in the capital with a contemporary warehouse feel and style with views to take your breath away. Perched at the top of London's Millbank Tower, it is one of the leading warehouse style events space for your private event. Like its sister venues in Millbank Tower, The River Room and Altitude 360, Skyloft London is a stunning private-hire venue and would be a perfect event space for small or large groups. Contact.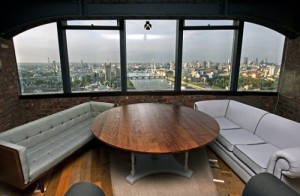 A quintessentially British design is complemented by retro design features and exposed brick work making this is a stunning rooftop bar in London to impress your guests and clients. The design is accentuated by steelwork and exposed wooden beams and is perfect for private hire.
Skyloft has plenty of options for hosting events including screenings, cocktail parties and networking, dinner and dances as well as all other kinds of parties. The 360 views of London are simply breath taking which makes Skyloft a perfect London venue for hosting your event.
Seated three course dinner for up to 230 guests (400 if both 28th and 29th floors are booked together) Standing bowl food reception for up to 600 guests (1200 if both 28th and 29th floors are booked together)
To enquire or book this venue, kindly contact us.