This incredible gallery space has been transformed from a Victorian Ragged School, into a contemporary and flexible exhibition space.  Ragged Schools were built to give disadvantaged children a start in life – taking kids off the street and teaching them skills free of charge.  Now used as an event venue, the shabby chic interior and warm feel of the place is perfect for all types of events and exhibitions.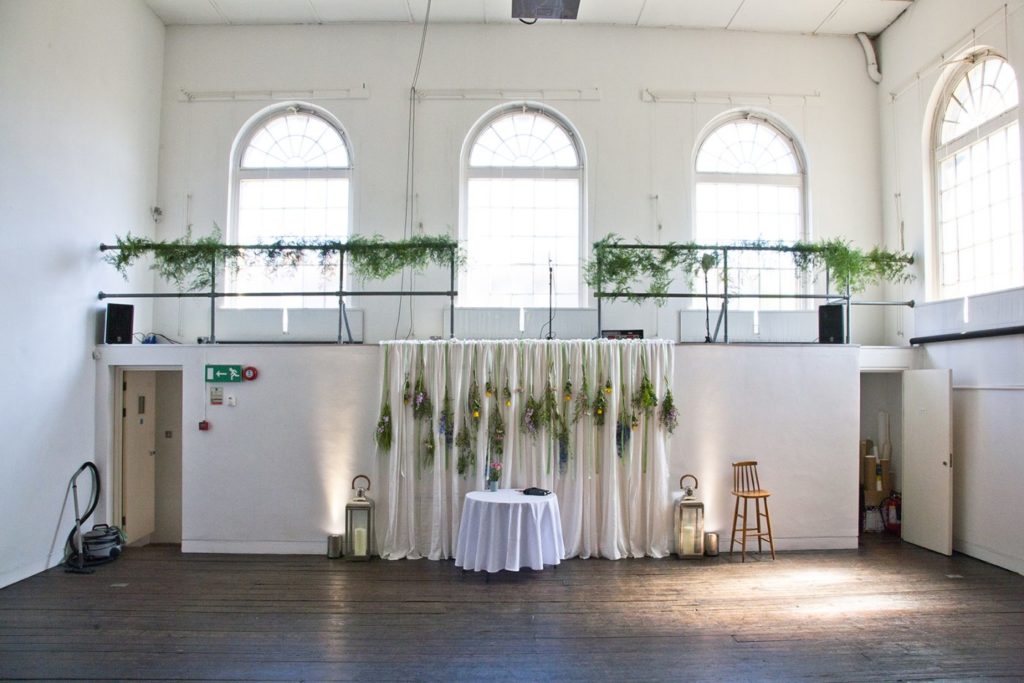 There are three spaces available here, each with a raw urban atmosphere.  Featuring an original double length Victorian railway arch, alongside spaces with the height and volume of most major arts venues, Beaconsfield is a unique and atmospheric space.
The Lower Space, 1300 sq. ft, is a blank white canvas, with an original York stone floor, cast iron pillars, and huge Victorian windows. It is more suited to smaller launches, and there are impressive down-light spotlights with dimmers lining the room. The Lower space is included in any hire, as it also houses the toilet and kitchen facilities!
The Upper space, 1600 sq. ft, has jaw-dropping 7-meter high white walls, a textured and beautiful original wooden floor (heated from underneath), and arched windows which let in plenty of natural light. The space has a lighting rig, and also benefits from a full blackout facility.  There is also a projection balcony, which can be linked up to the Internet.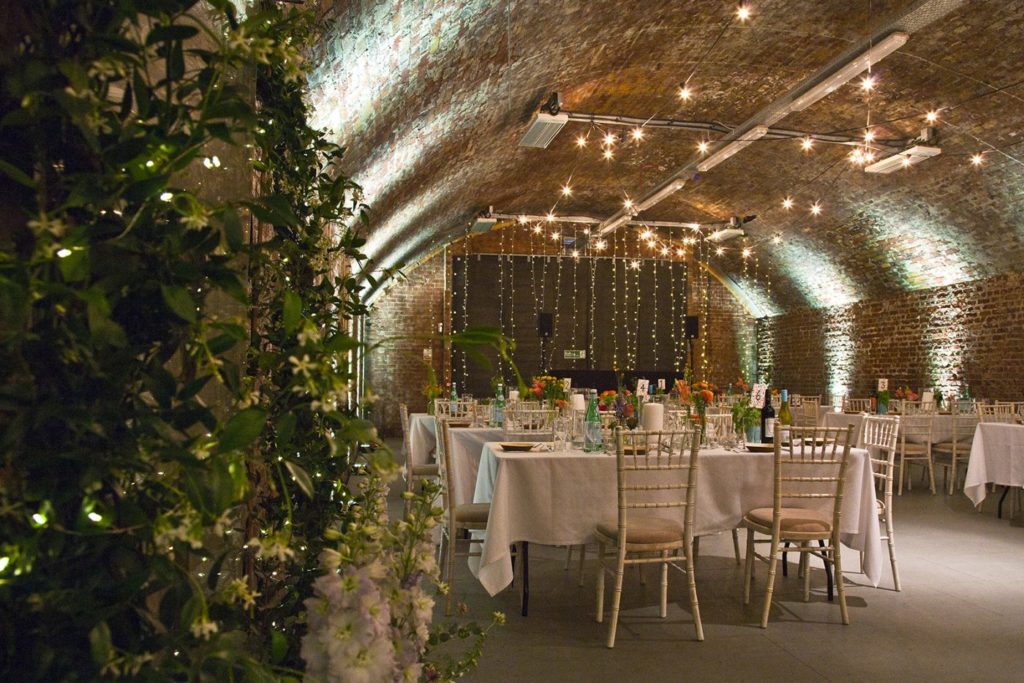 The Arch space, 3150 sq.ft,  has exposed brick walls, a harsh industrial concrete floor, and its urban aesthetic clashes beautifully with the clean-cut, pristine nature of the Upper and Lower spaces – if you wanted to hire the entire venue exclusively for a large exhibition, you could really let your creativity run wild in the layout and ambience of this venue.  A flow and smoothness can be achieved around its rough edges, to display both contemporary and classical works of art strikingly and effectively.