Are you looking for unusual venues in London for your corporate event, business function, wedding or special celebration?
If you want your event to stand out from the crowd, set it in a truly spectacular venue. Why choose a run-of-the-mill venue when there are so many wonderfully unique event spaces available across London and beyond?  Our directory is chock full with quirky venues of all descriptions.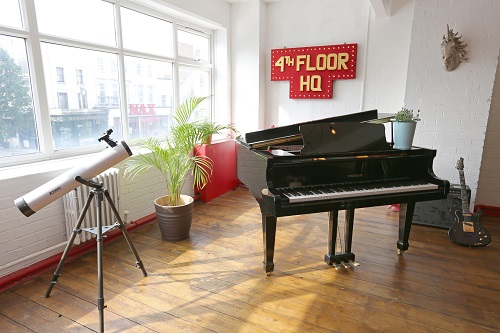 Huge choice of Unique, Unusual & Quirky Venues
Choose from warehouse venues for one-off exhibitions, stately homes, castles and palaces for meetings, conferences, team building and more. Then there are boats, luxury hotels, galleries and museums, and the dreamiest unique wedding venues that you could wish for.
Did you know that you can hire famous London landmarks such as St Paul's Cathedral or the Tower of London or the Cutty Sark?
As unique venue finders, we have blank canvas venues in London, all over the UK and in Europe that offer you the chance to design and create your own unique event. From stylish and unusual party venues and unique conference venues to urban underground bars and pubs in London, we will find a solution for every occasion.
Our Expert Team
As experienced, professional venue finders, we know our stuff. Our team is friendly, efficient and very knowledgeable – there can't be much about the hospitality industry that we don't know! When it comes to quirky venues and unique event spaces, it pays to think laterally. We'd like to think that we are always on the front foot. We are constantly looking for new ideas and places that might make great blank canvas venues for our clients.
Our clients expect dedication and professionalism, which is exactly what we provide.  Your calls are returned and emails answered promptly, as we are as keen as you are to find your perfect venue with the minimum of delay.
Why not give us a call today on 020 7186 8687 and discuss your specific requirements for that quirky venue, so we can get started straight away?
Planning any event takes time and effort. Whether you're organising your Big Day or a corporate function, there are so many details to get right. No need to panic – Best Venues London are here to help. We take our customer support very seriously, tailoring it precisely to your particular needs. Our team is always available to give useful advice and expert guidance.
Any venue, any question – we're here for you.
Free impartial service
They say the best things in life are free – and that includes our professional venue finding service. But it gets even better. With Best Venues London, you can save money on your next venue booking!
Best Venues London is an independent venue finding company with no links to any venue or other business. This gives us a unique platform to provide completely impartial and transparent advice. Crucially, it means that we can fully concentrate on our clients' requirements and provide the best possible service – which is great news all round.
"What a fantastic selection of unusual venues! I was looking for a venue for a brainstorming session at very short notice and Best Venues London provided me with a number of excellent options all within the space of an hour. Great service and I would recommend them to anyone looking for a venue for any kind of event!" (Lucy Allen, ITR)
Call Us Today!
For expert help with finding unusual London party venues, unique corporate venues or quirky function rooms anywhere in the UK or beyond, give us a call today on 020 7186 8687.
Whatever your individual requirements, you can rely on Best Venues London to provide a fast, free and highly efficient service to find your perfect unusual venue – so you don't have to!