Capacity
First & Second Floor Seated Dinner - 22 / Standing Reception - 35
Palace Garden Standing Reception - 100
Venue Info
Jewel Tower in Central London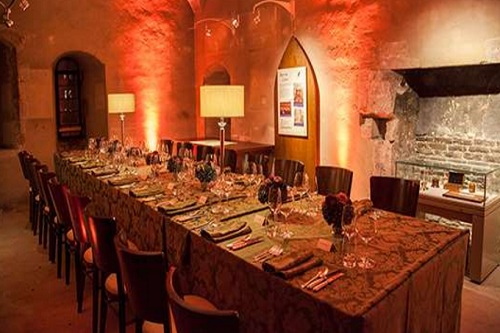 Tucked away in Westminster is the historic Jewel Tower, one of the last surviving part of the medieval Palace of Westminster.
The Tower offers three events space for hire; The Palace Garden, The First Floor & The Second Floor.
The Tower dates back to 1365 and is one of two building that survived the fire that destroyed the medieval Palace in 1834.
The Palace Garden
An open space with unrivalled views of the Victoria Tower and the Sovereign's Entrance of the Houses of Parliament, its ideal for standing receptions and can host up to 100 guests in one session.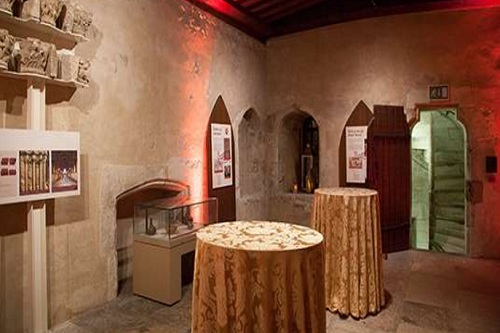 The First Floor
The First Floor is a blank canvas space that is available for standing receptions as well as seated dinners.
The Second Floor
Having the same layout and design as the First Floor, The Second Floor benefits from a beautiful oak ceiling which was installed when the original ceiling was almost completely destroyed in 1941. Hailed as one of the most secure rooms in the Tower, its 14th Century door still remains to this day, a reminder of its glorious years.
Interested to book this venue? Kindly contact us to do so.