When the pressure is on to find the perfect place for a conference venue in London, an unusual London venue, or a quirky location for the Christmas Party, we're here to do the hard work for you.
Stress free
Are you juggling the demands for location, dates, guest numbers, catering, AV/IT facilities, entertainment etc within your budget? Leave it to the experienced team at Best Venues London and breathe a sigh of relief. Your venue search is in safe hands.
Time saving
Do you wish you could free up time by delegating the job of venue finding to a competent team member? Let Best Venues London be your office 'angels', moving heaven and earth to get you the best solution and leaving you to focus on planning the rest of the event.
Totally free
Is your event budget feeling the pressure? At Best Venues London, not only is there no charge for our services whatsoever, we can actually save you money. Our seasoned negotiators can secure venue hire rates that are lower than if you booked direct.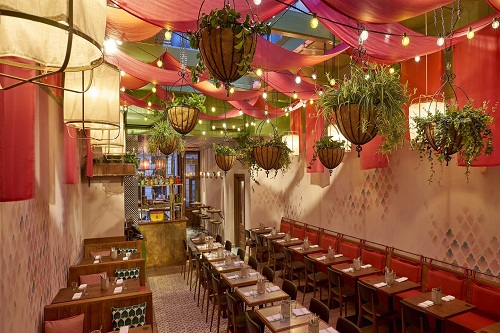 Here's how it works:
Step 1 Give us a call.
Contact Best Venues London on 020 7186 8687 for an informal chat with a member of our venue finding team. We will happily explain how we can help and answer any questions you may have about how we work.
Step 2 Prepare a written brief.
After our initial telephone chat, we would ask you to confirm your venue requirements by email. Be as specific as you can about the location and budget, the number of guests, required facilities, style of venue and anything else that's important.
Step 3 Check your inbox.
Our dedicated team will respond to your brief within the hour. Look out for our emails with venue ideas and suggestions. We can get detailed proposals to you within 4 hours. It's a good idea to make a shortlist of venues you would like to visit.
Step 4 Visit your chosen venues.
We always recommend site visits prior to making a booking, so that you can be absolutely sure that the venue is perfect for the event you are planning. Best Venues London will be happy to arrange all site visits for you.
Step 5 Make a decision.
When you are ready to book a particular venue, let us know so that we can double check all arrangements before you sign the contract. You are, of course, under no obligation to choose any of the venues suggested by us.
Step 6 Get extra support.
Don't forget that at Best Venues London, we go the extra mile for you. If you need help choosing caterers or entertainers, sort out delegate lists or decorations, or anything else at all to do with your event, feel free to make full use of our professional know-how.
---
"Bestvenues.london did in 10 minutes what had taken our team
2 weeks to still not accomplish! Their correspondence is incredibly
fast, friendly, and straightforward.

The team listened to what our needs were and delivered.
We'll definitely use this service any time we need to find
any type of venue in London! Thanks!"
(Stephanie from Bubbledogs)
---
Contact the team at Best Venues London on 020 7186 8687 and you'll have a dedicated professional team working on your behalf – for free!
With our huge database of contacts and many years of valuable industry experience at your disposal, finding the perfect venue for your event couldn't be in better hands.