Venue Info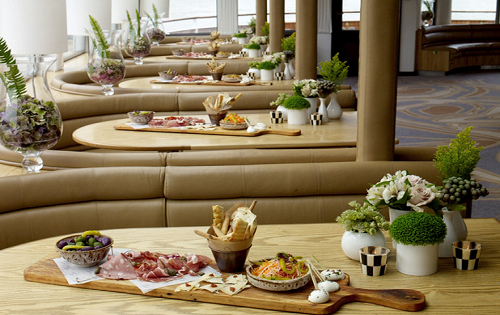 Silver Sturgeon is Woods' Silver Fleet's largest and most versatile venue. A 21st century, luxury river yacht with capacity for up to 550 guests.
Designed by leading British architects, including fashion designer Tristram Webber, The Silver Sturgeon is a sight to behold.
With a main deck that includes a central bar and elegantly sculptured staircase, it has the flexibility to transform into theatre style venue, seating 350 guests, or a total dining facility for 440 diners.
With the latest high calibre technology and a sophisticated lighting system able to adjust to the mood of the occasion onboard, The Silver Sturgeon provides everything needed for large corporate events, weddings, presentations, product launches or private screenings.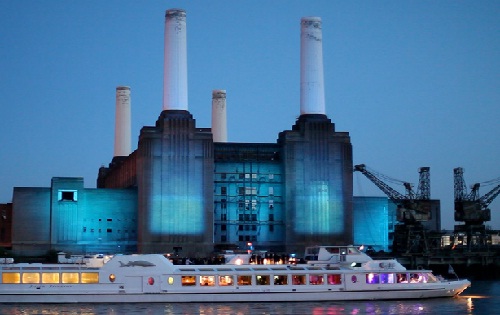 The Silver Sturgeon's upper deck is fitted with an open air glass bar, complimented by chrome finishing that offers breathtaking views of The River Thames. The lower deck has a luxuriously neutral palette, think hues of butterscotch, intertwined with natural oak and maple finishing.
With subtly illuminated glass and shades of taupe throughout, the interiors of the Silver Sturgeon have been specially designed to allow the space onboard to adapt to each clients' individual vision.
Although beautiful in design and architecture within its own right, this is the ultimate blank canvas. A cool, multi-functional space and a stunning backdrop for any corporate or private event.
Exquisite attention to detail onboard The Silver Sturgeon not only allows the interior to be uniquely dressed and adapted for each event, it also means that food and entertainment served up by Woods' Silver Sturgeon are always evolving and are never the same.
Out-of-the-box solutions and one-off ideas push the limits of what is possible on the water, creating legendary events and memorable occasions.
To enquire or book this venue, kindly contact us.