Venue Info
Restaurant & Bar Central London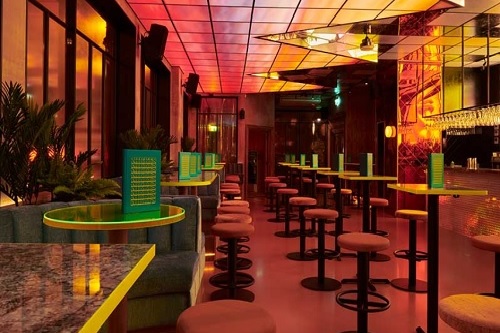 Nikki's is an inviting & sophisticated restaurant & bar venue in Central London.
Located on Hoxton Square, one of the Shoreditch's prime locations, Nikki's has played host to numerous events both big & small.
Upon entering the premise, you will never know just how your night will end at Nikki's. It's decor,vibe & inspiration is taken off from the likes of Quentin Tarantino with soft touches, garish pop tv & bold vivid colours.It event comes with a PVC bed to give its visitors that Instagram worthy picture.
A unique and exciting venue, Nikki's is perfect for exclusive hire events, product launches, get-togethers, private parties, functions, corporate events and more.
To enquire or book this venue, kindly contact us.