Venue Info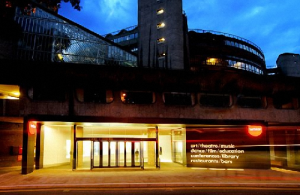 The Barbican Centre is a performing arts centre in the City of London, England, and is the largest of its type in Europe. The Centre hosts classical and contemporary music concerts, theatre performances, film screenings and art exhibitions. It also houses a library, three restaurants, and a conservatory. Contact.
The London Symphony Orchestra and the BBC Symphony Orchestra are based in the Barbican Centre's concert hall. The Barbican Centre is owned, funded, and managed by the City of London Corporation, the third-largest arts funder in the United Kingdom. Contact.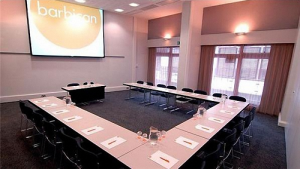 It was built as the city's gift to the nation at a cost of £161 million (equivalent to £400 million in 2007),and opened by Queen Elizabeth II on 3 March 1982.
The center comprises of –
– Barbican Hall: capacity 1,949; home of the London Symphony Orchestra and the BBC Symphony Orchestra.
– Barbican Theatre: capacity 1,166
– The Pit: flexible 200-seat theatre venue
– Barbican Art Gallery and the free new-commission gallery The Curve
– Barbican Film – 3 cinema screens with seating capacity of 288, 255 and 155
– Informal performance spaces
Restaurants: 3
Conference halls: 7
Trade exhibition halls: 2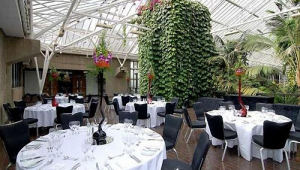 The second-floor library is one of the five City of London libraries. It is one of the largest public libraries in London and has a separate arts library, a large music library and a children's library which regularly conducts free events. Contact.
The Barbican Library houses the 'London Collection' of historical books and resources, some of which date back 300 years, all being available on loan. The library presents regular literary events and has an art exhibition space for hire. The music library has a free practice piano for public use. Contact.