Capacity
The Exhibition Room Seat: 70 / Reception: 150
The Court Room Seat: 20 / Reception: 80
The Court Luncheon Room Seat: 50 / Reception: 150
The Drawing Room Seat: 70 / Reception: 150
The Livery Hall Seat: 232 / Reception: 500
Venue Info
Goldsmiths Hall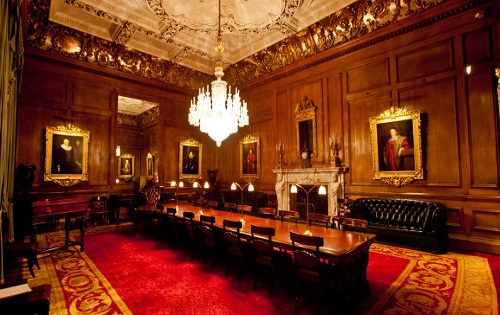 Positioned at the junction of Foster Lane and Gresham Street, north east of St. Paul's Cathedral,lies the beautiful and grand Goldsmiths Hall.
Opened in 1835, the Hall is one of London's hidden treasures,and for those who have been lucky enough to find it, a stunning venue that played host to a variety of events over the years.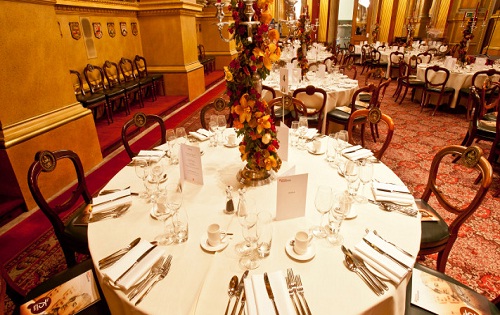 The Hall narrowly escaped complete destruction when in 1941 a bomb exploded inside the south-west corner.
Faithfully restored on the exterior after the War and internally modified, it retains much of the charm of an urban palazzo.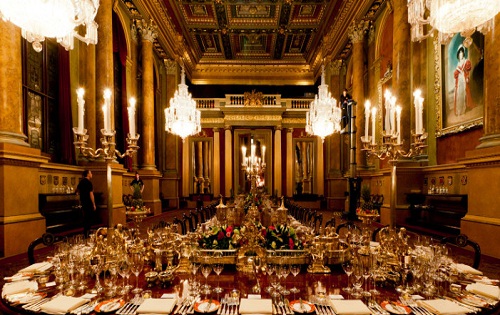 A major refurbishment which was completed in 1990 has further adapted this great building for the 21st century.
The Goldsmiths Hall is available for meetings, conferences, concerts, dinners and other functions.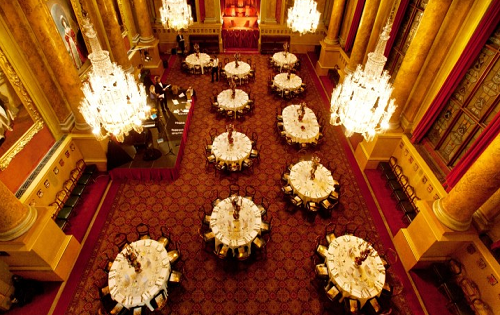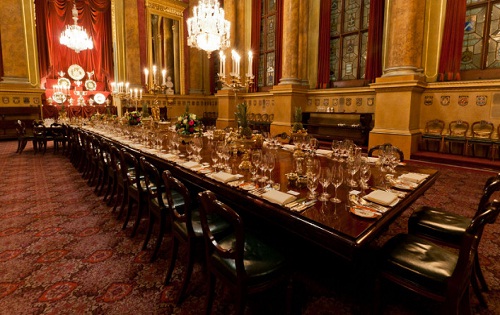 To enquire or book this venue, kindly contact us.