Venue Info
Farm Wedding Venue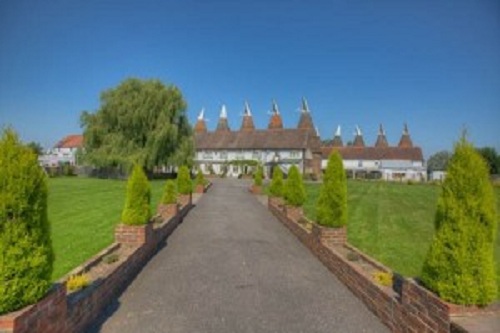 The Hop Farm Family Park is a 400-acre Country Park in Beltring, near East Peckham in Kent, England.
The farm is over 450 years old, and has the largest collection of oast houses in the world.
Up until 1997, the farm was known as The Whitbread Hop Farm, named after it's previous owner – Whitbread brewery.
Originally a working farm, the brewery was opened to visitors and proved to be quite an attraction.
In 1990, Whitebread made plans to move out of the brewing trade and was keen to acquire new owners for the farm.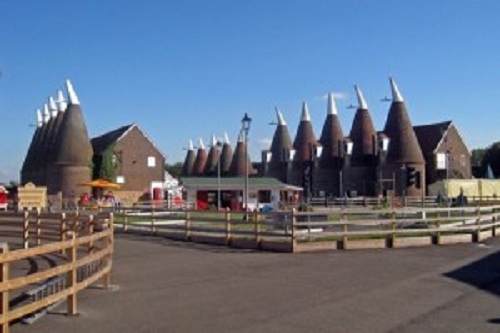 The farm was eventually sold for 2 million pounds and has since been a venue for countless events.
From weddings to parties, to private functions, The Hop Farm Family Park has proven to be one of the most ideal place to host your event.  
Some of the attraction the Farm holds are –


Yesterdays Village
A life-size recreation of a period village with street scenes, shops and genuine artefacts on display from the Victorian era to the 1970's.

Hop Story Museum
Based upon the farm's original use to produce hops, the museum is located in the park's collection of oast houses and features exhibits and a film about growing and harvesting hops.

Legends in Wax
A wax museum of famous people, including politics and royalty, sports, television, film, theatre and music. There is also a torture cellar.
Other attractions include –
Children's Driving School – track for small cars and trucks for children to drive
Magic Factory – a fun house
Shires & Friends Animal Farm – petting farm
Victorian carousel
A maze, children's activity and craft areas, children's rides, a 3-D film attraction
Enchanted Kingdom – themed play area

To enquire or book this venue, kindly contact us.