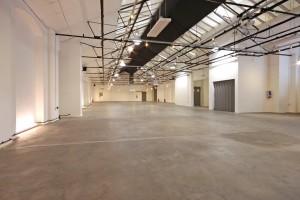 This conveniently located and vast space is modern, functional and rare.  11,000 sq. ft. lies here, waiting to be filled with your creative features.  It is the only venue of it's kind in the city to boast a private entrance with a courtyard and loading access, making it a comparatively easy space to set up your exhibition or launch.  The trussing and lighting systems are state of the art and ready to go, and there is also a surround sound system to give real atmosphere to your event.  The venue even has the added bonus of off-street parking, a very uncommon feature in the fashionable and bustling area of Shoreditch.
With three unique and quirky spaces on offer, The Candid Gallery has showcased some of the best budding modern art in recent years.  Usually home to university displays, it's easy to see how this cool and funky space attracts fresh talent.  There is a grand total of 5,000 sq ft. available here, and you also have the option to arrange catering and refreshments with their experienced staff.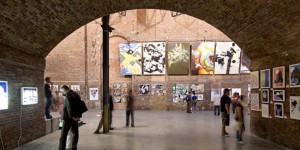 If you're looking for a smaller building with a little more texture, less clean lines and more interesting features, then Village Underground could be for you.  Built in the 1900s, this converted factory is spacious, yet warm and welcoming, with exposed brickwork and high ceilings throughout.  700 people can stand in the space comfortably, and there is also a comfortable and contemporary bar and lounge area.  Plenty of natural light dappled by frosted glass makes this venue perfect for photography exhibitions, and is guaranteed to show off your work in a flattering light.