Venue Info
Medieval Christmas Party London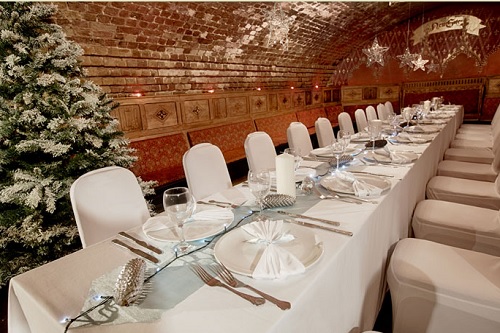 This year step into a Medieval Christmas at The Ivory Vaults.
Set within a white winter wonderland, Ivory Vaults is proud to bring a touch of nostalgia and splendor this Christmas.
The Medieval Christmas Party takes place in this stunning 10,000 sqft venue and comes complete with knights and jesters, acrobats and dragons. Come prepared for a hearty meal as a five-course dinner awaits with plenty of wine, ale and more.
After the scrumptious meal, head on down to the dance floor and dance the night away…
To book this venue, kindly contact us.