Capacity
Music Hall Theatre: 788 / Dinner: 430 / Dinner Dance: 380 / Reception: 600
Ballroom Theatre: 400 / Dinner: 320 / Dinner Dance: 260 / Reception: 400
East Drawing Room Theatre: 100 / Dinner: 60 / Dinner Dance: 20 / Reception: 150
West Drawing Room Theatre: 80 / Dinner: 20 / Dinner Dance: 40 / Reception: 100
Venue Info
The Assembly Rooms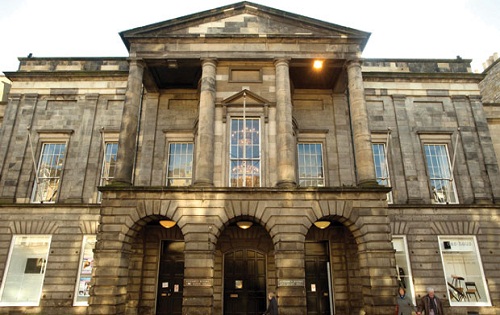 Situated in the centre of Edinburgh, The Assembly Rooms offers four opulent rooms on the first floor for hire providing one of the largest capacity city centre venues for meetings and events.  This historic venue has been lovingly restored and retains some of it's original Georgian features which sit alongside the latest state of the art customisable technology.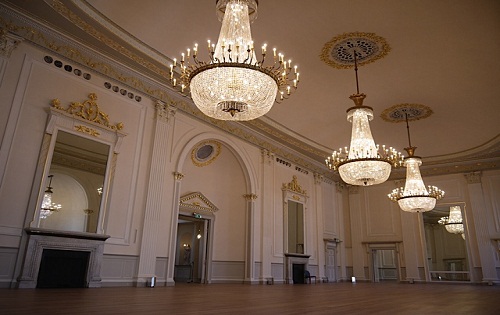 The rooms are fully accessible and provide the perfect setting for a variety of events from intimate gatherings, large formal receptions, conferences, meetings, exhibitions and dinner dances to weddings and civil ceremonies.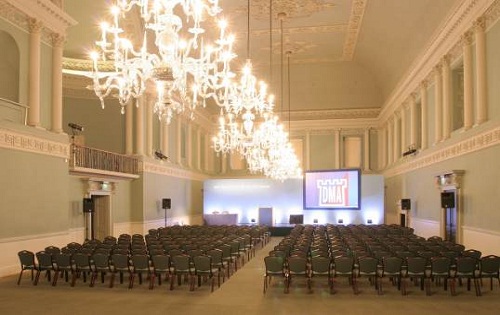 To enquire or book this venue, kindly contact us.