Capacity
Rose Langton Room 80 - 200
Roof Terrace 80 - 120
Green Room 80 - 150
Cocktail Lounge 50 - 90
Venue Info
Century Club Soho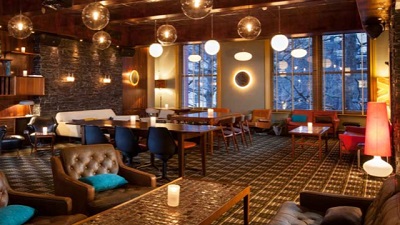 Century Club is one of Soho's best kept secret. Having been launched in 2001, Century has a very unique and discreet doorway that leads to a flight of stairs which takes guest and member straight into the party hall.
Overlooking St.Anne's Church and is presented over four floors, Century's central staircase houses 100 individual steps – hence the name.
The Club boasts a selection of bars, a multimedia events room available for private hire and a relaxed restaurant.
Century is suitable for brisk breakfasts, lazy lunches or consuming cocktails until the early hours and is also ideal for hosting parties, wedding receptions and product launches.
Wifi is available throughout the Club and members use each floor throughout the day, as suits their needs.
Events
As well as product launches, press days, after-parties, weddings
To enquire or book this venue, kindly contact us.