Capacity
The Great Hall 120
Private Courtyard 150
Court Room 200
Livery Room 60
Wardens Room 12
Ante Room 10
Venue Info
Saddler's Hall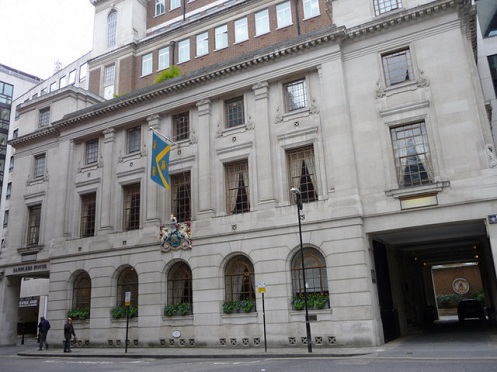 Saddlers' Hall is a magnificent mansion house located just a few yards from St.Paul's Cathedral, standing in the same location it has been for over 600 years.
Today, Saddlers Hall is the center of the company's administrative, business and social life.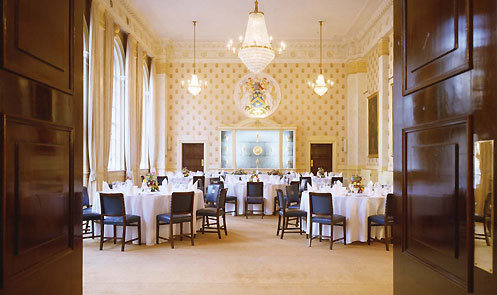 The rooms in Saddlers Hall is perfect for private and business functions. They are also ideal for AGM's, award ceremonies, film launches, wine tastings, press conferences as well as dinner and party events.
Built in classical style, Saddlers Hall is furnished with period furniture and paintings which provide an elegant background for the display of the Company's treasures, the earliest of which date from the 16th century.
Originally built in the late 14th century on the same location, Saddlers Hall has been beset by several disasters, including the Great Fire of London and the Blitzkrieg.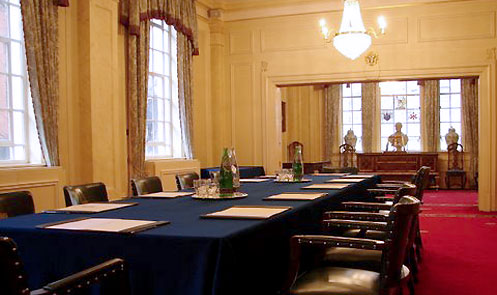 At the end of the Second World War the Corporation of London carried out extensive re-planning. As a result, the Saddlers' lost much of its original medieval freehold through compulsory purchase orders.
With the loss of its former frontage on Cheapside, the new Hall had to be built on what remained of the Company's land. Nevertheless, the present Hall, built between 1956/58, still stands in part on the site of the first Saddlers' Hall, on a small portion of land between St Vedast's Church and Gutter Lane.
To enquire or book this venue, kindly contact us