Capacity
Stand-Up Reception 70
Sit-Down Dinner 70
Meeting 40
The Kitchen Library 2-6
The Chef's Table 6-12
The Lindsay Room 12-40
Venue Info
Corrigan's In Mayfair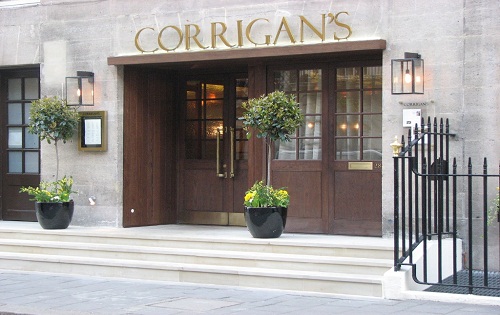 Corrigan's is a beautiful 21st-century styled restaurant located in Mayfair.
Inspired by Chef and Owner Richard Corrigan's unmistakable flair, the decor' of the venue is welcoming, elegant and charming which makes it a favourite with both old and new clients.
Although Corrigan is a restaurant, many meetings and bespoke events have taken place here.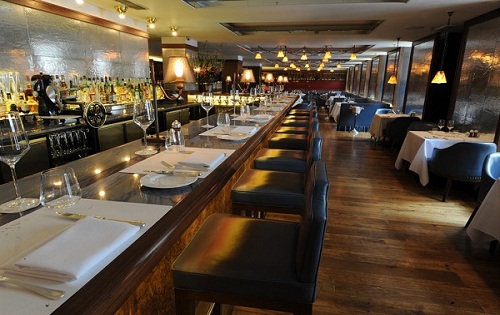 Seating up to 80 guests the restaurant is ideal for wedding receptions, corporate functions and events of any nature.
The venue also has three private spaces that is perfect for receptions, presentations or meetings.
The Kitchen Library
Seating 2 to 6 guests, the ultimate Chef's Table experience- situated in the heart of the kitchen. Soak up the atmosphere and watch our team of chef's create a memorable meal.
The Chef's Table
Seating 6 to 12 guests. Watch the theatre of the kitchen through the glass window while enjoying both the comfort and luxury of one of London's best private dining rooms.
The Lindsay Room
Seating 12 to 25 guests or a reception for up to 40. True Mayfair luxury, a room of classical proportions and artwork to match. There is also a plasma screen that can stream live footage from the kitchen.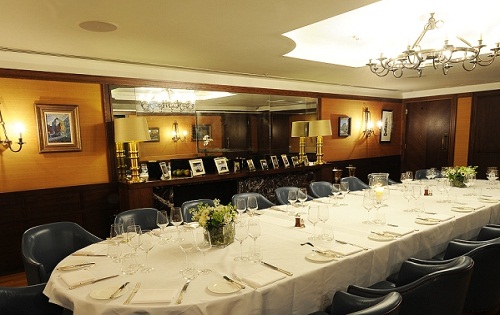 Features
Available Daily
Wheelchair Access
Sustainable Venue
To enquire or book this venue, kindly contact us.