Venue Info
Grade II Central London Venue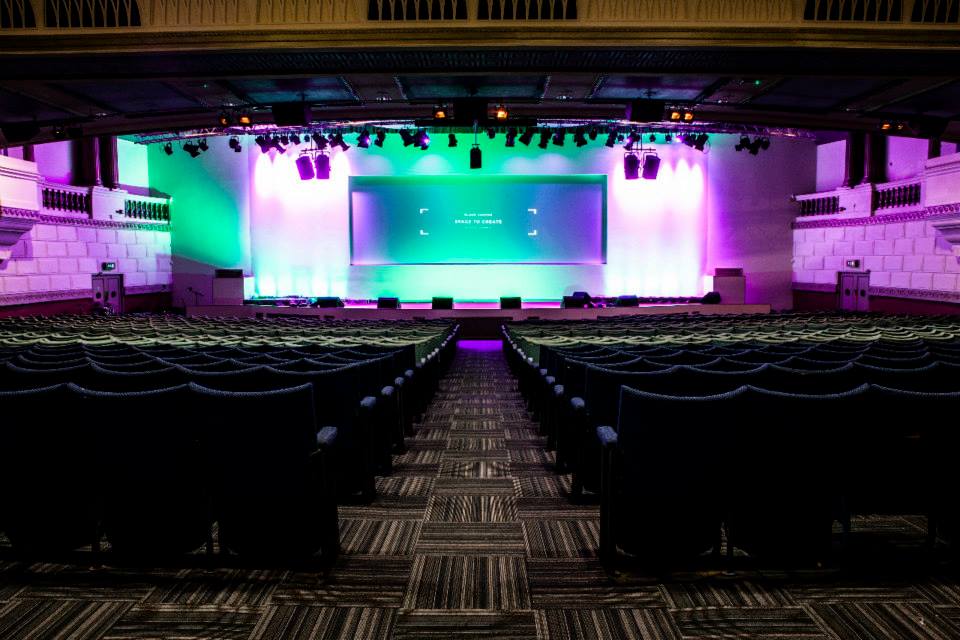 Grade II central London Venue – Located in the heart of Islington, and built by famous architect George Coles, Gracepoint is an unusual and historic Grade II listed building.
Gracepoint is one of the more unusual venues in London. It has a magnificent Art Deco style façade, infused with an Egyptian theme and dressed in multi-coloured Hathernware tiles.
Inside the building, the décor changes to an Empire design with Egyptian touches in the foyer before morphing into a beautiful French Renaissance style in the auditorium.
Previously the Carlton Cinema and then a bingo hall, the building has recently been refurbished and the original décor restored.
This unique venue offers auditorium-style seating with a capacity of over 900 theatre/conference seating with full stage facilities, including a 26ft deep stage and four back of house areas. It also has a cloakroom and a large reception area.
Features
Main Room
Reception Room
Private Booths
VIP Room
Lounge
Wi-Fi
Free View TV
iPod Dock
DJ Facilities
Wheelchair Access
Available Sunday Evenings
Available Tuesday Day Time
No Availability on Bank Holidays
To enquire or book this venue, kindly contact us.