Venue Info
Opened as The Camden Theatre on Boxing Day in the late 1900, Koko London has had a remarkable journey.
The venue became a proper cinema in 1913 before closing down in 1940. In 1945, it became the BBC Theatre. Contact.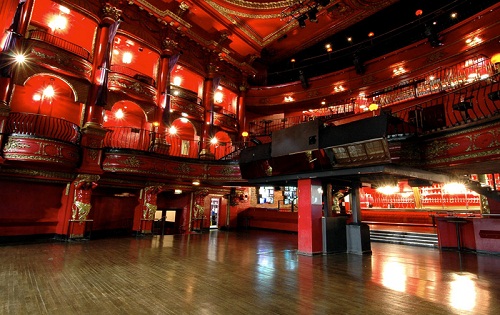 Over the next few years the venue went through numerous events before closing again in 2004.
After six months and a multi million pound worth of renovation work done, Koko London is now a 21st century venue that is available for hire for parties, events, live music sessions and functions in London.
Features
Whole venue – Seat Cap – 400 – Reception Cap – 1500