Capacity
The Main Hall Seat - 200 / Reception - 300
Half room Seat - 50 / Reception - 100
Venue Info
New Craven Hall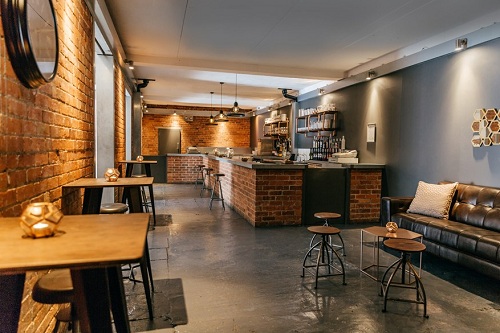 New Craven Hall is an elegant and beautiful venue situated in the developing industrial area south of Leeds city centre.
The Hall is a unique and versatile space for a variety of events.
The Hall's exposed brick walls and large metal beams combine with warm lighting and luxurious soft furnishings helps to create the perfect atmosphere ideal for any event.
An elegant & versatile venue, New Craven Hall can be used for a range of events including private hires, meetings and functions.
The vast hall for the main event is a blank canvas which clients can tailor to any theme while the bar area leads off from the main hall and is an ideal place to relax in the cosy seating area.
There is also an outdoor area which is perfect for clients who want to create a unique and relaxed space.
To enquire or book this venue, kindly contact us.