Capacity
Assembly Room 70 - 200
Main Hall 300 - 600
Old Library 30 - 120
St Aldate's Room 22 - 30
Long Room 25 - 70
Freemens Room 18 - 30
Judges Room 16 -25
Barristers Room 16
Clerks Room 12
Jury Room 12
Plowman Room 18
Council Chamber 106
Courtroom 43
Venue Info
Oxford Town Hall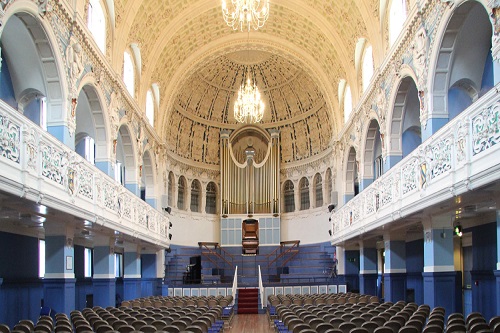 The Oxford Town Hall was opened by His Royal Highness the Prince of Wales on 12 May 1897.
A Victorian Grade II* listed building, the hall has hosted over 2000 events throughout the year.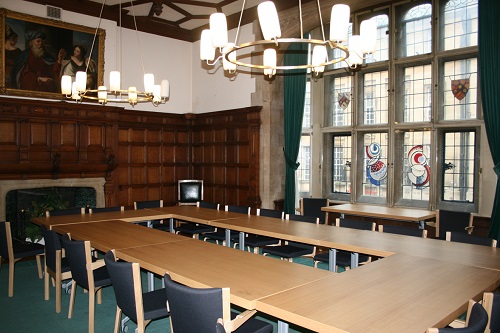 Situated in the heart of Oxford, the Hall is home to the Museum of Oxford and the Town Hall Café and is the administrative base of Oxford City Council.
The Hall has had its fair shares of past use. It was once a police station, with cells still intact beneath the Court Room and during the First World War it was used as a hospital. It is also a sought after and prefered venue for weddings, concerts, functions, meetings, corporate events and much more.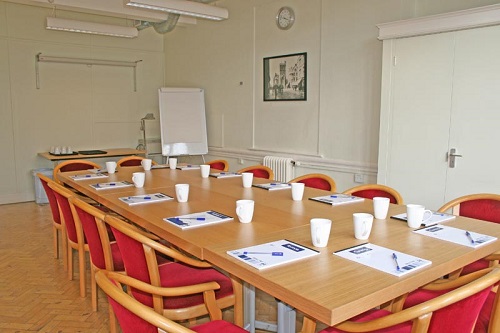 To enquire or book this venue, kindly contact us.