Capacity
Total venue max standing 300
Total venue max seated Theatre 170
Cabaret 80
Venue Info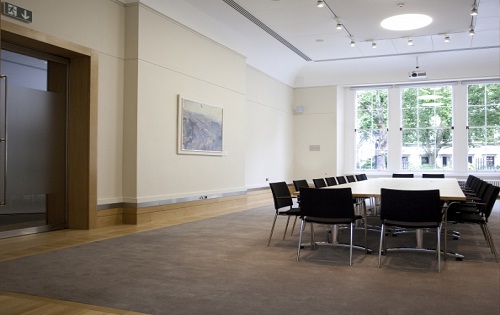 Prince Philip House at 3 Carlton House Terrace is a Grade I listed building, with an utterly contemporary interior. It makes for a stylish conferencing venue, overlooking The Mall and St James's Park.
It is also in a very desirable and accessible location – just a short walk from Trafalgar Square, and 10 minutes walk from Charing Cross Station.
The staff here are graceful, attentive and experienced, which makes for a great experience when combined with the sophisticated facilities and convenient location.
Board meetings, stakeholder meetings, AGMs, lectures and conferences are well catered for here, as well as private dinners, exhibitions, press conferences, and product launches.
All the rooms feature unique collections of artwork depicting the evolution of engineering, and stunning contemporary finishes and practicalities.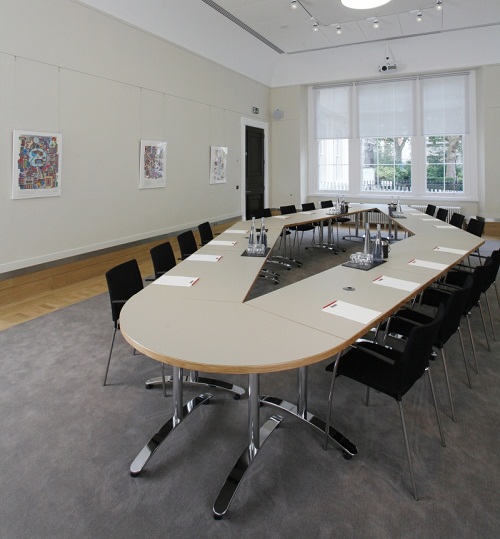 A huge number of different menus and drinks packages are available here, and you can also go bespoke and work with the chef beforehand to create the perfect dishes for your event.
Anything from a lavish breakfast meeting, to three full meals with an evening drinks reception is possible here, and you can expect only the freshest ingredients and stunning presentation.
Every room available for hire here is extremely well-equipped, and sure to meet all your conferencing and meeting requirements.
An on-site technician is always at hand to help, but the technology has been carefully selected for reliability and ease of use.
To enquire or book this venue, kindly contact us.