Capacity
Sit-down Meal 70
Reception 120 Stand Up Receptions
Venue Info
Italian Restaurant in London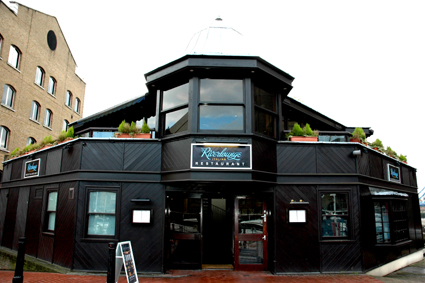 River Lounge is a stunning Italian restaurant venue that is ideal for parties. They have a classy yacht style interior, on the first floor with stunning panoramic views of St Katharine's dock and Tower Bridge.
Their capacity is up to 70 for a sit-down meal and 120 for stand up receptions. They tailor make packages to suit individual needs and don't charge for venue hire. So simply, they only charge you for what you consume!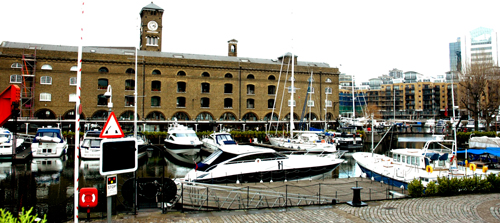 There is however, a small minimum spend of £4000, to include all food and drinks. They will need to know the exact amount of people and happy to negotiate minimum spend accordingly.
You can decorate the venue how you wish and have an in-house music system, which any professional DJ can link up to. They even have an in-built microphone system which is great for speeches and its wireless. You are welcome to use the 52'' flat screen TV for pics or presentations etc. You are welcome to put your iPod playlist through our system, USB stick or laptop. This is all inclusive at no extra cost.
Terms and conditions
Please ensure you have read and understood the following terms prior to your booking. If you have any queries, please do not hesitate to contact us on 0207 808 5634
Exclusive events: We require a minimum spend of £2500 Sunday to Wednesday and £4000 Thursday to Saturday. Hiring the venue as "exclusive" allows the following:
Personalised venue decoration
DJ
Use of PA System (to include I-pod dock and wireless microphone system)
Choice between white or black tablecloths
If the customer is unable to reach the minimum spend by the end of the night the outstanding amount will be made up as a hire charge.
A service charge of 12.5% will be added to the final bill at the end of the event.
Non-Exclusive or large bookings (more than 10 guests): A deposit must be paid in advance (£10 per person) and food must be pre ordered a minimum of 72 hours in advance. Please note: We will not accept changes to your order after this period.
Opening and closing hours: The restaurant is open between 12:00pm and 3:00pm and evening time between 6:00pm and 11:00pm (except occasions where and exclusive event is taking place, those hours can be extended with a notification of minimum 4 weeks in advance (Please note this agreement is not guaranteed)
Irresponsible behaviour: Any kind of unruly behaviour from customers or staff towards others will not be tolerated. Any damage caused to the venue will be charged to the final bill.
We will not be responsible for any items left during or after your visit.
Booking Deposit:
A non refundable deposit of £200is required to secure your booking. On receipt of this deposit the booking will be confirmed. This amount will be deducted off the final bill at the end of your event.
Prepayment:
All pre ordered food is to be paid a minimum of 48 hours before your event unless otherwise arranged with the management.
Payment:
The final bill must to be settled before or on the day of the event. No credit terms are accepted.
To enquire more about this venue, kindly contact us.