Capacity
Upper Arch 30 - 50
Upper Floor 70 - 150
Entrance Arch 30 - 50
Booths and Sofas 4 - 30
Lower Arch 40 - 70
Private Meeting Room 22 - 50
Lower Floor 110 - 200
Entire Venue 170 - 350
Venue Info
SAMA Bankside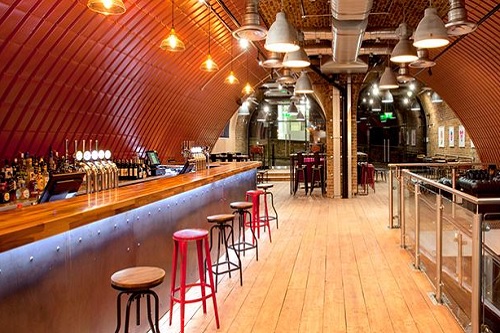 SAMA Bankside is situated within twin railways arches besides Blackfriars Bridge and just a short walk from the Southbank.
Exposed brickwood, reclaimed wooden flooring, sumptuous colourful booths along with statement artwork make up the interior of the venue, along with many other muted pieces throughout.
SAMA is open every day from 11am and is perfect for client meetings,delicious lunches, hooking into our free Wi-Fi, booking our private meeting room or simply popping in for our barista prepared coffee.
An ideal place for those looking to grab a bite, mix and mingle while leaving the stree behind, SAMA Bankside is also ideal for hosting parties, functions, events, private hire events and more.
To enquire or book this venue, kindly contact us.