Capacity
ariane 14 - 16
strelka 6 - 10
belka 6 - 10
luna 35
laika 10 - 14
hubble 6 - 8
halley 4 - 6
sputnik 4 - 6
apollo 26 - 24
soyuz 20 - 22
apollo + soyuz 50 - 60
vostok 8 - 12
gagarin 20
aldrin 14 - 18
armstrong 14 - 18
valentina 18 - 20
rooftop kichen 100 - 120
Venue Info
Wallacespace Spitalfields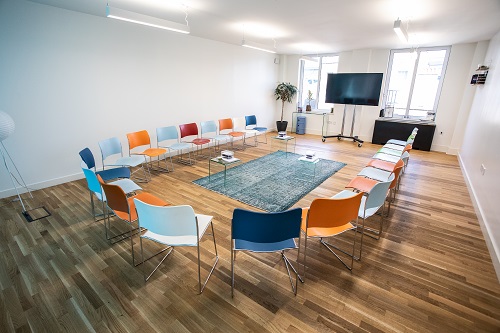 Wallacespace Spitalfields has a fabulous rooftop event space with impressive views over London.
Ideal for up to 150 people, their in-house chefs will busy themselves in the open plan kitchen preparing delicious canapés for your guests to enjoy while they network.
The venue is also a 2-minute walk from the transport connections of Liverpool Street station, making it accessible for a variety of events.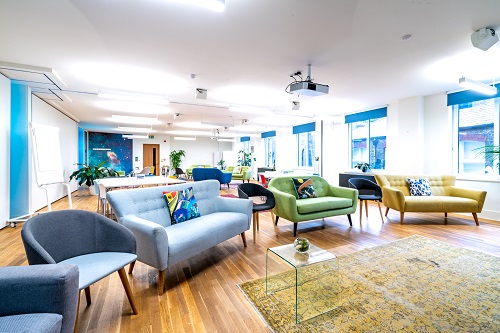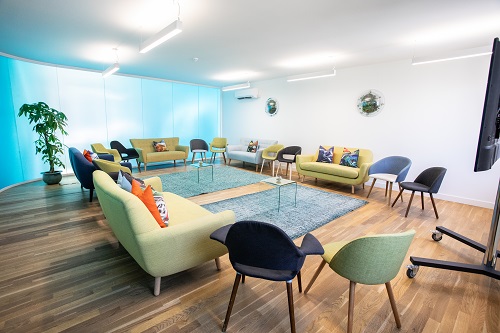 What sets the venue apart further is its retro, space-race theme running throughout the building, from the vintage space posters to the blue, polycarbonate interior walls, which let light flood into the spaces but still allow plenty of privacy.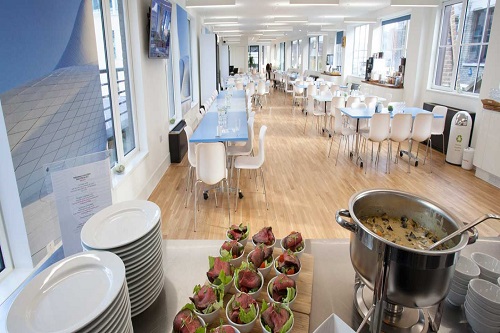 An airy, spacious and vibrant venue, Wallacespace Spitalfields is perfect for breakout sessions, functions, meetings, private hire events, dry hire events and more.
To enquire or book this venue, kindly contact us.