Venue Info
Watermen's Hall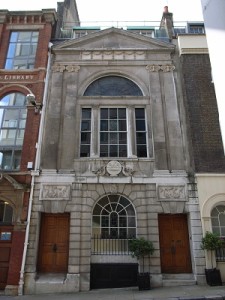 Designed by William Blackburn, Watermen's Hall was built in the 1780's and is the only original Georgian Hall in the City of London. Contact.
In 1983, the Hall was extended to include a larger dining and meeting facility – The Freemen's Room, which blends in perfectly well with the intimate atmosphere of the rest of the Hall. Contact.
Perfect for conferences and banquet luncheon or dinners, Waterman Hall is also perfect for hosting reception dinners, meetings or for fine dining. Contact.
The Hall is centrally located in the heart of the City with easy access to London Bridge, Cannon Street or Liverpool Street main line stations. Contact.
By tube, it is situated just around the corner from Monument with both Tower Hill and Bank just a short walk away. Contact.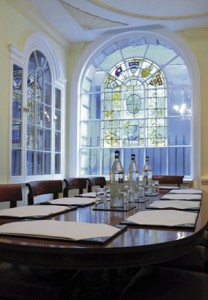 The Parlour Room
Capacities:
Seated (T/T + sprigs) 10
Seated (on rounds) N/A
Reception 20
Boardroom 10
Cabaret ( 7 per round) N/A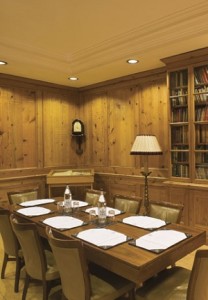 The Silver Room
Capacities:
Seated (T/T + sprigs) N/A
Seated (on rounds) 16
Reception – 20
Classroom – 10
Theatre – 20
Boardroom – 14
Cabaret ( 7 per round)N/A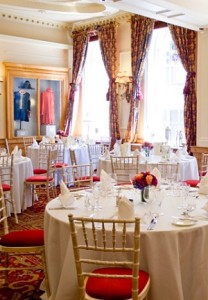 The Freemen's Room
Capacities:
Seated (T/T + sprigs) 73
Seated (on rounds) 55 to 65
Reception 100
Classroom 45 – 60**
Theatre 70
Boardroom 30
Boardroom dinner table 33 max
Cabaret ( 7 per round) 42
U Shape 31
** Classroom style with narrow tables
(there is a hire charge for these tables)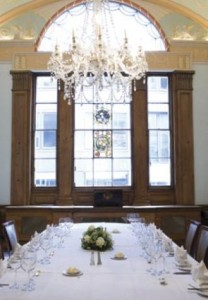 The Court Room
Capacities:
Seated (T/T + sprigs) 37
Seated (on rounds) 32
Reception 70
Classroom 18 – 25**
Theatre 40
Boardroom 37
Cabaret ( 7 per round) 28
U Shape 18
** Classroom style with narrow tables
(there is is a hire charge for these tables)
Watermens Hall
16-18 St Mary-At-Hill
London
EC3R 8EF