Capacity
Art Room Seat 22-40 / Reception – 50
Cadbury Room Seat 32-100 / Reception – 120
Eva Koch Room Seat 8-12
Holland House Garden Room Seat 10-14
Hugh Lawson Room Seat 16-20 / – Reception – 25
Sitting Room Seat 10-16 / – Reception – 20
Venue Info
Woodbrooke Conference Centre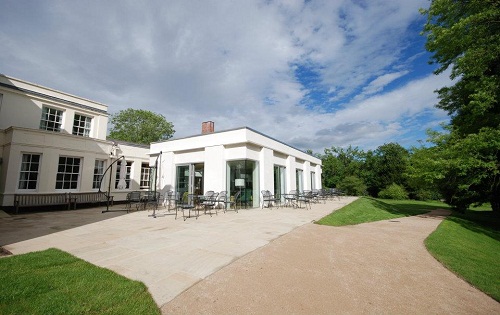 Woodbrooke Conference Centre is a unique and beautiful conference and meeting venue for hire in Birmingham.
A countryside-in-the-city space, the venue provides a more nourishing and inspiring experience for your event or meeting.
Based on ten acres of organically-managed gardens and woodland, guests/delegates can enjoy the beautiful garden views with all the convenience of being in the city.
The former home of chocolate-maker George Cadbury, this Grade II listed venue is perfect for hosting conferences, breakout sessions, meetings, retreats as well as corporate events.
To enquire or book this venue, kindly contact us.