Venue Info
Core Clapton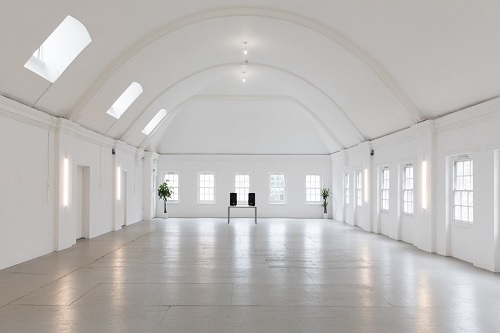 Core Clapton is a multi-purpose venue for hire in East London.
Once an Edwardian Parish, it has been lovingly restored to its original beauty. There also has a commercial kitchen and is accessible via a lift and a ramp.
Core Clapton is a venue that is perfect for yoga sessions, weddings, photoshoots, meetings and more while its large space is able to accommodate up to 250 guests depending on the style of seating arrangements. The strategic location also makes it a sought after venue for activities and event.
Each hire comes inclusive of;
* PA System/Projector
* Flip Charts
* Tea/Coffee & Catering
Core's Studio is able to host up to 60 people for yoga sessions. Social events, up to 200 people albeit with social distancing in place while it can house 240 guests in a theatre-style setting and 140 in a cabaret-style setting. A classroom layout can host up to 100 guests.
As for wedding events, the main hall is able to accommodate up to 200 guests. The reception area downstairs is able to seat 130 guests standing and 60 for seated.
Core Clapton also benefits from natural sunlight making it perfect for commercial shoots and more. There is also breakout rooms ideal for makeup sessions, costume changes or storage.
To enquire or book this venue, kindly contact us.