Venue Info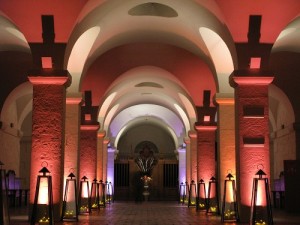 Widely considered to be one of the world's most beautiful buildings and a powerful symbol of the splendour of London, St Paul's Cathedral is a breathtaking events venue. Contact.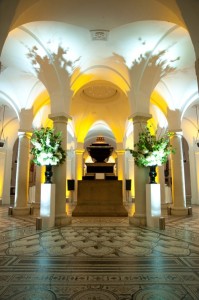 With five fascinating event spaces, St Paul's is the ideal setting for dinners for up to 250 and receptions for up to 350, as well as daytime conferencing and private lunches for up to 70. The event spaces contain some of the oldest and most beautiful architectural features in the Cathedral but have been transformed into flexible venues ideal for corporate hospitality. Contact.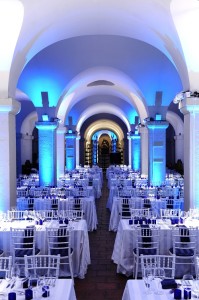 St Paul's Cathedral works with some of London's most prestigious caterers who offer bespoke service and great attention to detail. St Paul's also has a number of recommended suppliers who can assist in providing lighting, flowers and entertainment for events. Contact.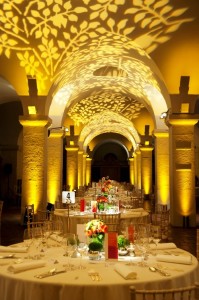 Guests are also able to experience the grandeur of the building by privately accessing the Cathedral Floor during their events. Tour guides and musical performances can also be organised to make events at St Paul's even more unique and memorable. Contact.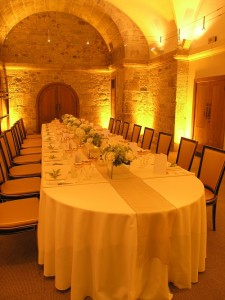 Each event at St Paul's can be tailored to your needs and the Cathedral's dedicated corporate events team would be delighted to offer advice and assistance to make your event a success. Contact.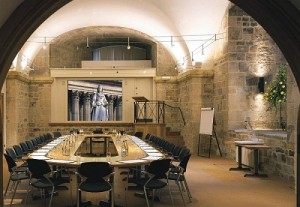 Event Space Capacities:
Crypt –
Reception 350
Dinner 250
Wren Suite –
Reception 100
Dinner 70
Nelson Chamber–
Reception 250
Temple Bar –
Reception 20
Dinner 14
North Churchyard
Reception 300