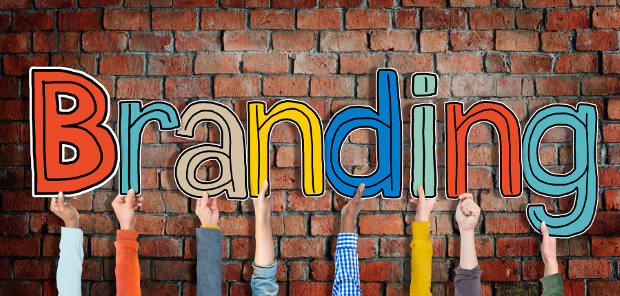 Event branding is by no means a new idea. Creating a strong identity for your event can help build credibility and recognition for your company, and show loyalty and support for the sponsors and partners who have made valuable financial contributions and helped make the event possible.
Obviously, the bigger the budget, the more ambitious you can be with your ideas on how to brand your event, but in order to be effective it doesn't have to cost a fortune. On the contrary, take inspiration from these 7 low cost branding ideas that can make a great impact.
1 – Podium branding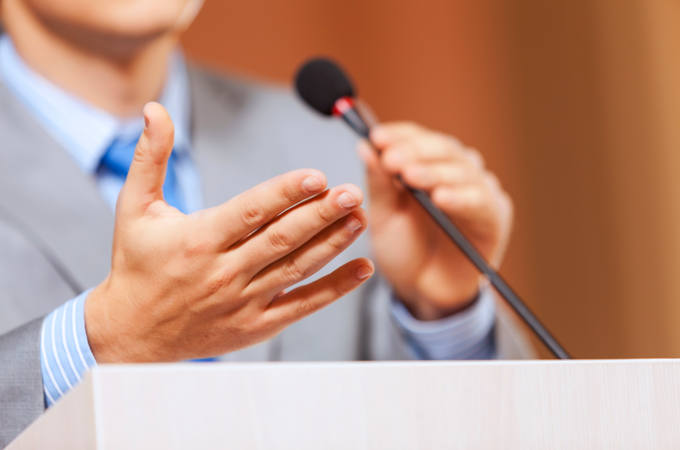 Whether you book one of the many London conference venues or a local community hall, all eyes will be focused on the stage or podium from which your speakers are presenting. Not only does this give you a captive audience – and golden visual branding opportunity – but your audience may also be taking photos and sharing them online, thus widening your brand's reach further.
Take advantage of the situation and position your brand identity centre stage. For a cost effective solution, simply print your logo onto a PVC banner that fits neatly onto the front of the lectern and attach it with Velcro or tape.
2 – Holding screen
For PowerPoint presentations or slide shows, implementing consistent messaging is easy to do and costs virtually nothing. You could insist that all speakers use a custom event slide template for their presentations, making sure that this has been made available to them in good time.
Alternatively, you could create a branded 'holding slide' that can be displayed between each presentation. In addition to the logo, why not use this slide to remind people of useful event information such as the URL, hashtag and WiFi network details?
3 – Social media props
If you want to encourage your visitors or delegates to share posts, and particularly images, on their preferred social media networks, why not add props to make it more fun? An Instagram frame, for example, is a great way to get your attendees to take more pictures.
Take the initiative and have a small frame designed and printed, complete with your logo and event details prominently featured. Better still, have a photographer on hand to help take pictures that can be shared on your Facebook page to encourage people to like your page and tag themselves in the image.
4 – Banners and backdrops
Banners can be a visually striking and very effective way to add branded interest to your event, as any commercially savvy sporting venue knows only too well. The good news is that banners can be designed to your specifications, come in a wide range of sizes and are also a very affordable solution, making your event budget stretch further.
For instance, you could use standard 1m pull up banners as signage wayfinders dotted around the venue. Or why not go for sturdy extra-wide banner stands to use as sponsor backdrops? Available in width of up to 3.2m wide, they're the perfect photo backdrop and a lot cheaper than tailor made designs.
5 – Lighting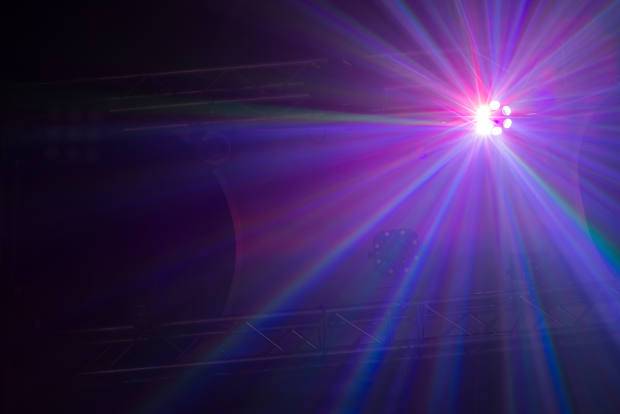 Colour is an important identifier that can easily be used to reinforce your logo and corporate identity. Why not add coloured uplighters to your AV scheme to draw attention to your corporate colours, particularly on and around the stage area?
Consider using a gobo – a stencil or template of your logo that's placed inside or in front of a light source, often used with stage lighting – to project your visual brand onto walls, ceilings, floors or other surfaces with great effect and at low cost.
6 – Edible treats
From cakes to cupcakes and cookies, everyone likes a sweet treat, particularly if it looks divine and is served with a cup of tea or coffee during break time. What better way to make your event nibbles more memorable than by giving them a fresh and exciting visual?
These days, you can add branding to pretty much everything. Find an imaginative events caterer or professional cupcake maker who specialises in customised, branded goodies and commercial orders and boost the novelty value of your refreshments. Then encourage your visitors to share pictures of your branded bakery treats on social media, rather than just eating them!
7 – Folders, badges and bags
Take every available opportunity to designate your event by adding high visibility branding wherever possible, including conference folders (or clear polyfiles with a colour printed front cover as a more cost effective solution), attendee badges with coloured logos and handy lanyards that can be used to attach event information to.
Finally, don't forget the takeaways. Branded paper bags are a cheap and environmentally friendly way to spread your event's brand beyond the venue, and can hold handouts, freebies and even some of those branded cupcakes to take home.