Capacity
Bar Area 100 - 300
Dining 100 - 300
Deli/Wine Shop 20 - 40
Raised Cabanas 10
Chefs table 8
Snug 20 - 50
Panel Room 50 - 100
Alfresco 21
Basement Studio 30 - 60
Whole venue 300 - 850
Venue Info
The Anthologist in Central London
This is the ideal venue for those looking to hold a thoroughly 21st century celebration. Available for large private parties, exclusive corporate events and intimate special occasions, The Anthologist also regularly plays host to companies hosting product launches, celebrity interviews, networking events and fashion shoots.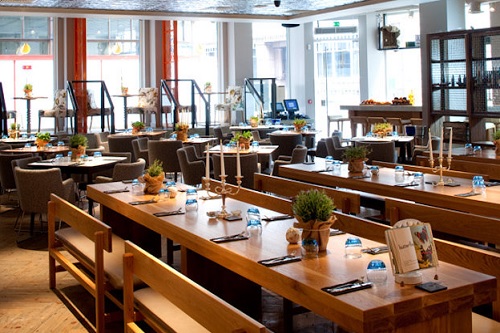 A secret functions suite resides in the basement of this modernist and clean-cut building, able to host 60 people in total privacy.  A quirky 1950s kitchen doubles up as a private bar, and provides the ideal space for a makeshift house party.  There's also a mezzanine able to seat 12 for private dining or to use as a break out space, and live music is not only encouraged but can be provided by this progressive and unique venue.
Canapés, buffets, sit down meals and bowl food can all be provide here, and the wine, beer, cocktails and champagne list is both lengthy and tempting.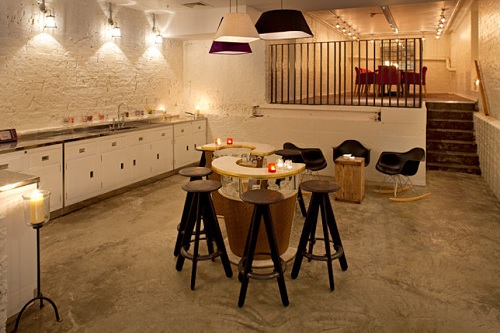 The room itself has a real feeling of exclusivity, and offers a completely private underground space for events.  With a kind of Secret 1920s Bar feel to it, the neutral colour scheme allows you to play with coloured lights to achieve maximum style, and the comfortable seating areas offer a warm, inviting environment for relaxation and socialising.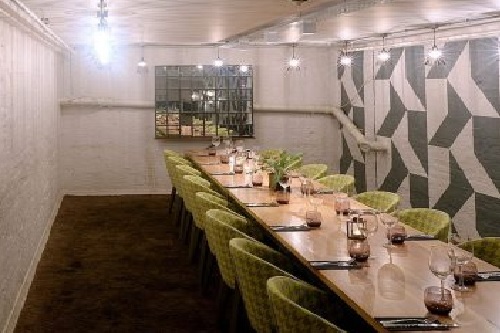 Interested to book this venue? Kindly do contact us.