Venue Info
Bond Street Studios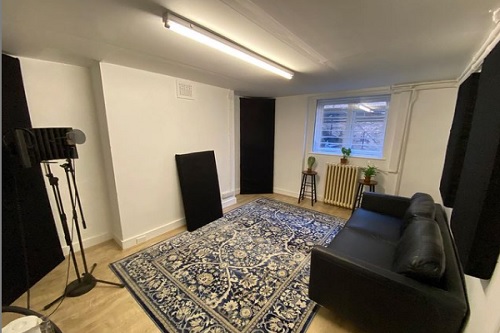 Bond Street Studios is a new recording studio and creative facility for hire in Central London.
Housed within Immersive London, this Mayfair venue is ideal for those looking to do recordings to voiceovers and more. The Studio is also available for videography, photography and visual content events.
Hiring Bond Street Studios entails the following;
– Professionally trained sound & audio engineers
– composers
– Mixing and mastering engineers
– Photographers & videographers
Additionally, you are more than welcome to bring your own team if you have one as the Studio is available for "Dry Hire" as well.
The equipment provided by the venue are as follows;
Focal Sm9 Monitors
Neve PortIco ii Channel
Universal Audio 6176
Neumann TLM 103
Shure SM7B
Given its location in Central London, the Studio enjoys close proximity to Bond Street Tube Station, cafes', restaurants and cocktail bar venues. The Studio also houses rehearsal spaces, meeting rooms and offices.