Venue Info
City Summer House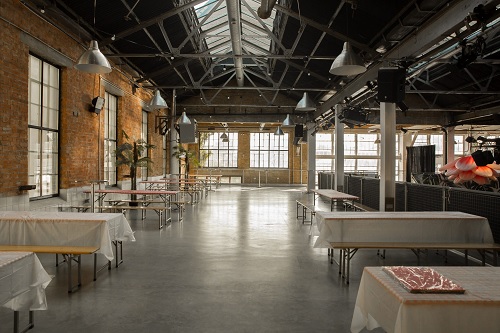 City Summer House is an iconic venue for hire in London. Located on the famous Brick Lane in Shoreditch, it offers up 4 unique spaces for events.
The 7700 sqft venue is able to host up to 2000 guests in one session. There is also a bar space, Mezzanine, VIP secret garden, Dance floor and more.
The Boiler Room
The Boiler Room has been converted into an awesome unique space with food stalls, a bar, a games area and more. The colourful paintwork adds a touch of a vibrant summer feeling. The tropical-themed bar in the room provides a well-needed distraction from the bustling of city life.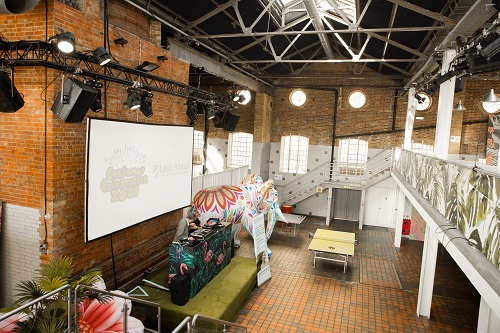 The Jungle Oasis
After the boiler room, make your way to the Jungle Oasis. Make yourself right at home around their exotic bar while the colourful summer theme embraces you. Fancy a board game with friends or a life-size match? At Jungle Oasis you can, you and your friend will have the time of your lives all while relaxing at the picnic tables under the canopy while sipping on refreshing cocktails.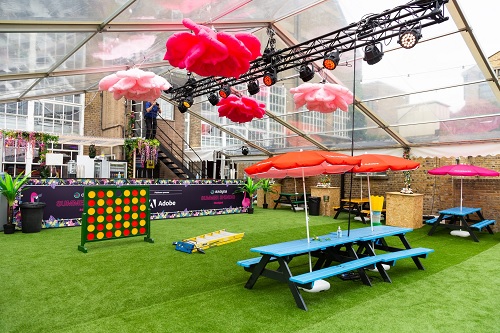 The Secret Garden
A cosier and private venue, the Secret Garden is perfect for you and your VIPs to spend those special private moments together. The Garden is linked to both the inside area and the garden for easy navigation.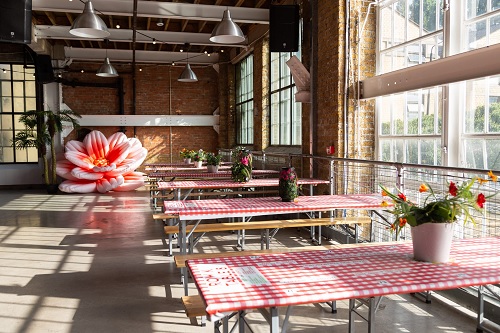 Mezzanine
The Mezzanine is an open, spacious and airy space of the whole venue. Perfect for utilizing the needed space for games, meetings and such, the Mezzanine is perfect for breakouts, meetings and more.