Capacity
Salt Room 14 - 32
Pepper Room 12 - 32
Salt & Pepper Room 28 - 63
Sugar Room 6 - 14
Ginger Room 14 - 34
Tea Room 14 - 32
Coffee Room 12 - 32
Tea + Coffee Room 28 - 63
Copper Room 6 - 17
Tin Room 14 - 34
Silk Room 14 - 32
Cotton Room 12 32
Silk + Cotton Room 13 - 63
Flax Room 4 - 15
Jute Room 6 - 17
Hemp Room 6 - 17
Penthouse A 56 - 65
Penthouse B 22 - 60
The Den 40 - 185
The Kitchen 100 - 170
Venue Info
Meeting Space Central London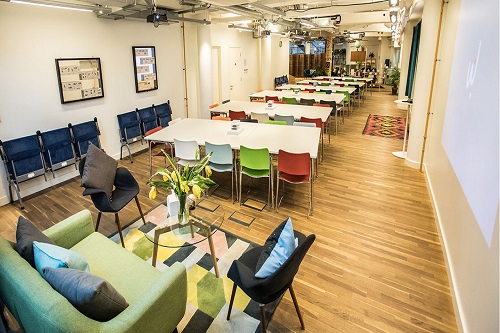 Clerkenwell Green are spaces for meetings, training, research, events, conferences, workshops… a blank canvas for you to use as creatively as you like.
Clerkenwell Green will provide the wow factor for your next office party or product launch. The Penthouse has floor to ceiling windows and two huge balconies with views over London. The venue also has an open plan kitchen space on the ground floor which is just the thing for large dinners.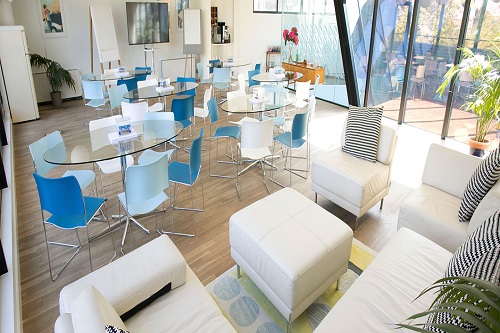 Flooded with daylight + with all the little touches that make for a great day (from super-fast free wifi to endless free wagon wheels), our buildings are designed to help facilitate creative thinking + minimise distractions. The refreshing 'can-do, will do' attitude of our people leaves you free to focus on delivering success.
Weekend conference to organise? No problem… We understand that sometimes logistics mean stuff has to happen at the weekend. We can open our spaces on Saturdays and Sundays at no extra charge.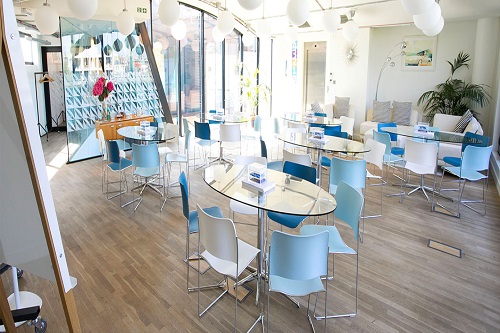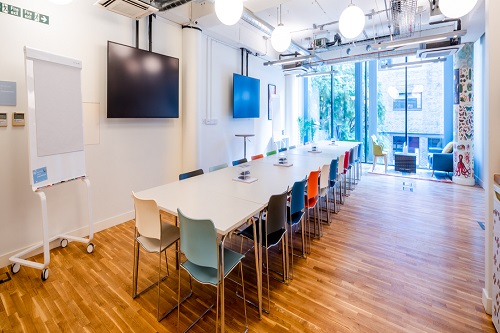 To enquire or book this venue, kindly contact us.