Capacity
Standing Reception 100 - 300
Theatre Style / Conference 200
Seated Dining 150
Boardroom 25
Private Dinner / Corporate Entertainment 40
Venue Info
The Crypt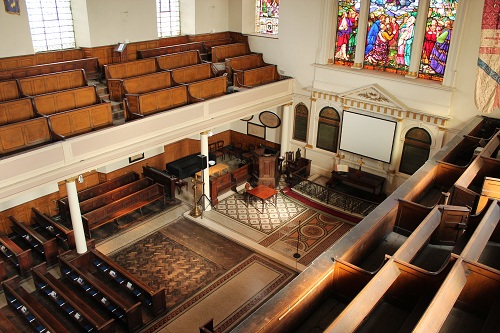 This is historic, unique and easily accessible venue is located in the the captivating area of Clerkenwell Green – five minutes walk from Farringdon stations and 10 minutes walk from The Barbican.
The largest space available is The Crypt whose vaulted brick ceiling, large windows and parquet flooring make it the perfect venue for many events.
Whether you want a standing reception for 300, a theatre style conference for up to 200 or seated dining for up to 150 people, The Crypt will comfortably accommodate you.
Located next to The Crypt is The Well. The Well can be hired as a standalone venue or together with our other areas – the church, Vestry and Long Walk – if extra space or break out rooms are required. It is bright and boasts the same vaulted ceilings and parquet flooring as the Crypt.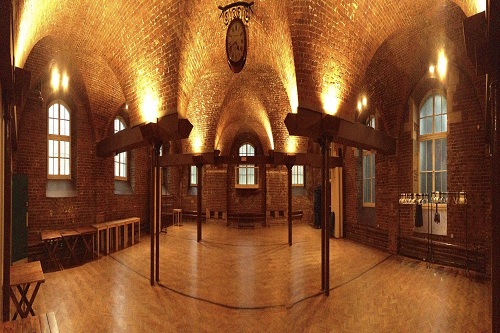 Enjoy this space for a standing reception for up to 100 people, boardroom set up for 25 people, for a private dinner or corporate entertainment for up to 40 people.
This really is a venue that needs to be seen to be fully appreciated.
Our aim is simple – to make your life easier and your event more successful. We understand each event is unique and personal to those holding it and often one that has to comply to time plus budget restraints.
Our first approach is ideal when you have a conference or event idea but do not want, or have the time or in-house resources, to bring the conference to fruition.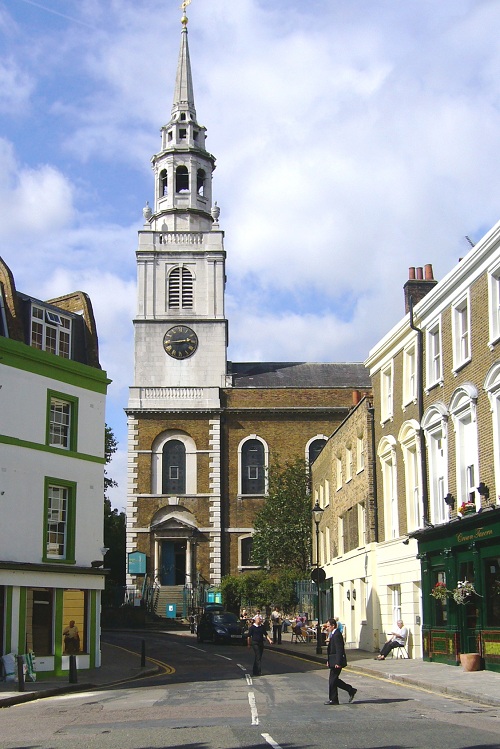 In this case we provide more holistic support pre-, during- and post-event. This translates to a higher level of project and budget management, marketing and communications support, management of speaker logistics plus activities such as collating feedback.
The second approach, as detailed on our site www.bsbevents.co.uk, is where you can follow our five steps starting with reserving the space and then picking and choosing from refreshment and operational options to suit your resources, including budget.
Chat to us to see how we can help turn your great idea into a great event.
To enquire or book this venue, kindly contact us.