Capacity
The White Lounge 50 (seated) 80 (standing)
The Main Bar 140 (seated) 170 (standing)
Main Bar VIP 30 (seated) 50 (standing)
Main Area 30 (seated) 70 (standing)
The Penthouse 50 (seated) 80 (standing)
The Owners Table 22 (seated)
VIP Private Room 12 (seated) 12 (standing)
Venue Info

Funky Buddha is the ideal location for private and corporate events for up to 350 guests.
Situated between the Victorian elegance of Berkley Square and the imperial magnificence of Piccadilly, oozing with Eastern decadence and oriental opulence, funkybuddha is since 2001 a distinctive and well established venue located in one of the most prestigious areas of London.
Funky Buddha offers unique private spaces for hire as well as areas of the Main bar.
The exclusive Eastern inspired decor forms a memorable and chic backdrop to any event and our events managers offer a personal service that ensures each event is suitably designed and delivered to perfection.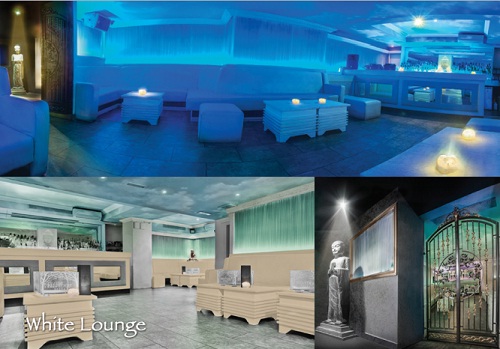 The White Lounge
The White Lounge is perfect for private celebrations of any occasion. Holding up to 80 guests it has white leather seating providing the ultimate luxury and privacy for your event. This exclusive area boasts sheer excellence and is a favorite for staff Christmas parties and networking events.
Private bar and entrance
Private DJ Booth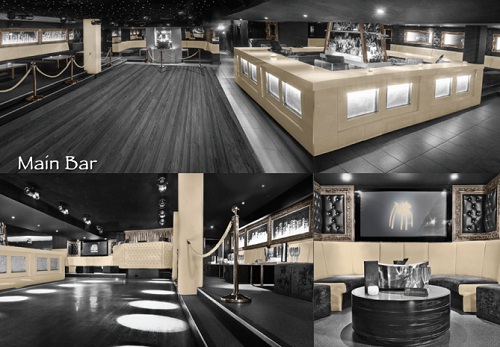 The Main Bar
The Main Bar has a premium party atmosphere perfect for all social occasions. The dance floor and bar are surrounded with deluxe booths so you can relax and unwind before delving into the dance floor. This area is a favorite for exclusive private hire events.
Plasma TV 65-inch
Raised DJ booth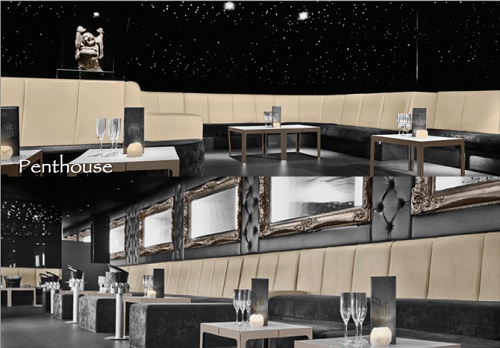 The Penthouse
The Penthouse provides seating nearest to the main bar whilst retaining its own seclusion. There is a floating patio that gives an immaculate view of the dance floor which allows you to enjoy the atmosphere with a VIP experience. Most wanted for team nights out and perfect for celebrating success.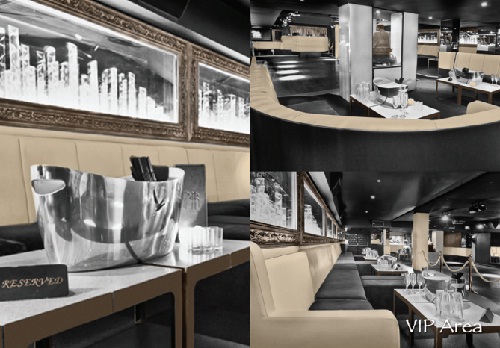 The VIP Area
The VIP area creates a profound first impression on any celebration. It is the owner's area of choice and is the first class ticket to an excellent evening. A private bar is tucked away for VIP access only allowing you to avoid the crowd and enjoy immediate service.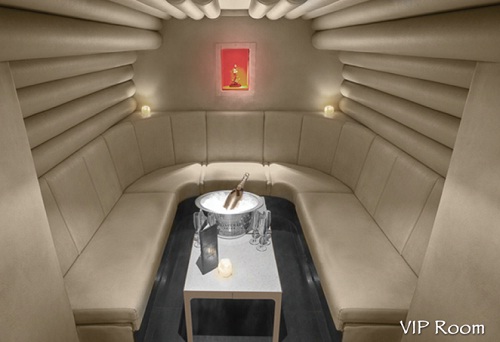 The VIP Room
The VIP Room is a hidden, sound proof room which is ideal for client entertaining or confidential discussions. It is the perfect way to impress friends or colleagues and ensures any business ends well.
To enquire or book this venue kindly contact us