Capacity
The Livery Hall Seat: 150-200 / Reception: 250
Court Room Seat: 60 / Reception: 150
Painted Chamber Seat: 12 / Reception: 20
Venue Info
Painters Hall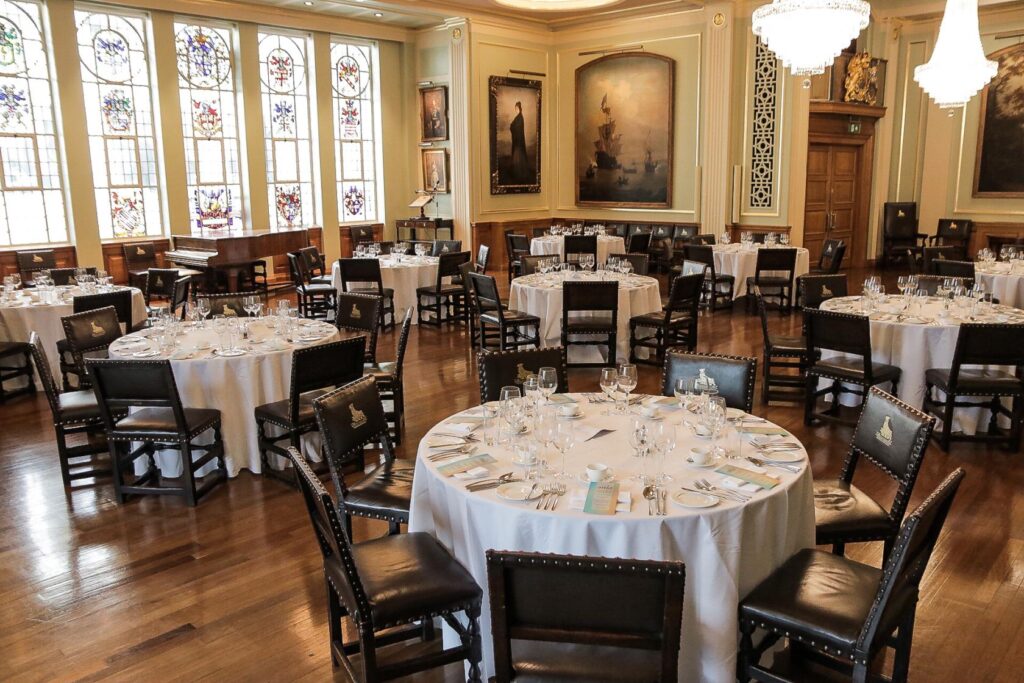 Painters' Hall is the perfect venue for your event, combining unique art and valued heritage with the ideal location. Our acquiescent Livery Hall boasts beautiful art amongst scenes dating back to the 16th century.
Home to the Worshipful Company of Painter-Stainers, a Company whose roots can be traced back to the thirteenth century and ranked 28th in the seniority of the City Livery Companies.
The first hall was donated by Alderman Sir John Browne, Sergeant-Painter to Henry VIII in 1532, but was destroyed in the Great Fire of 1666. It was subsequently re-built but was destroyed by enemy action in 1941.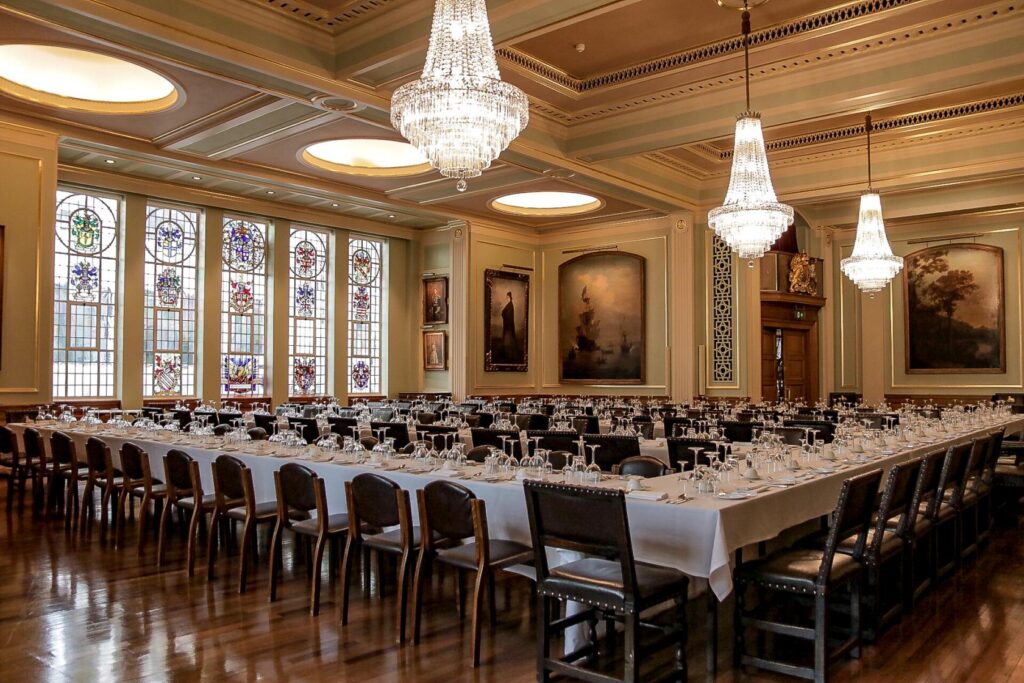 The present Hall, which is on a slightly larger site, re-opened in 1961, combines the traditional elegance of a City Livery Hall with the facilities expected of a modern building.
To ensure your event is a success, everything you could need can be organised through the team at Painters' Hall.
We can provide first class recommendations for all event requirements from flowers to photographers, audio visual equipment to entertainment, saving you time and helping to make sure your event is as cost-effective as possible.
To book this venue, kindly contact us.