Capacity
Council Room 2-18
Education Centre 2-150
Hall 2 - 150
Lowther Room 2-18
Map Room 2 - 150
Ondaatje Theatre 2-700
Sunley Room 6 - 18
Venue Info
Royal Geographical Society Venue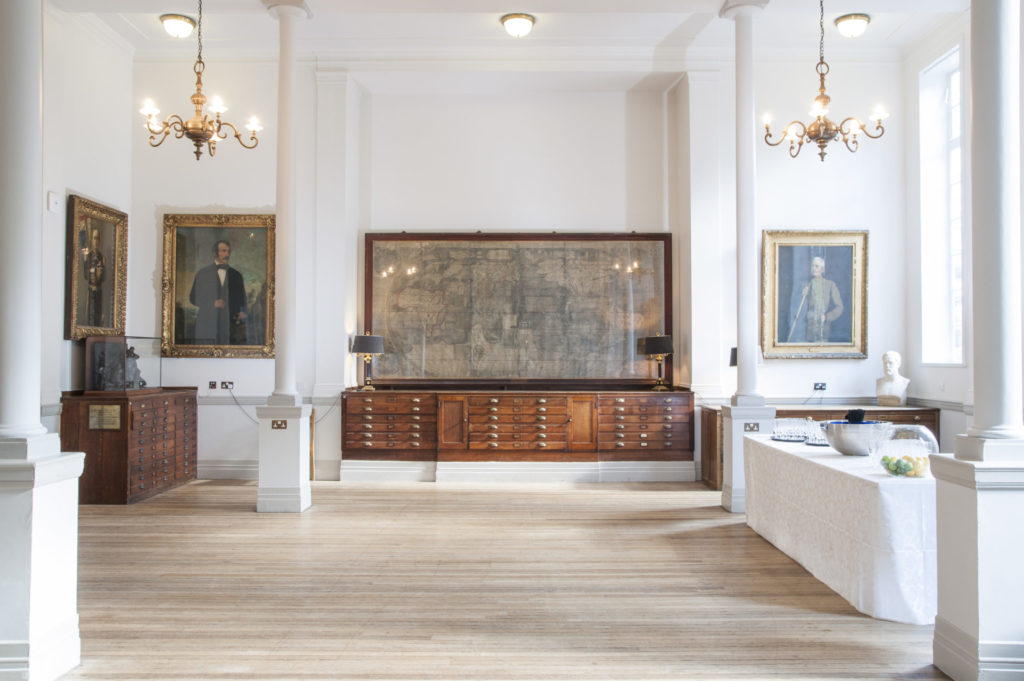 The Royal Geographical Society (with IBG) is the UK's learned Society and professional body for geography, advancing and supporting geography across the world. Located in the heart of South Kensington, the Society is one of the city's most renowned venues for a wide range of events from conferences, lectures and meetings to weddings, receptions and exhibitions. The venue's Grade II* listed building combines character and charm with modern facilities as the perfect setting for your event.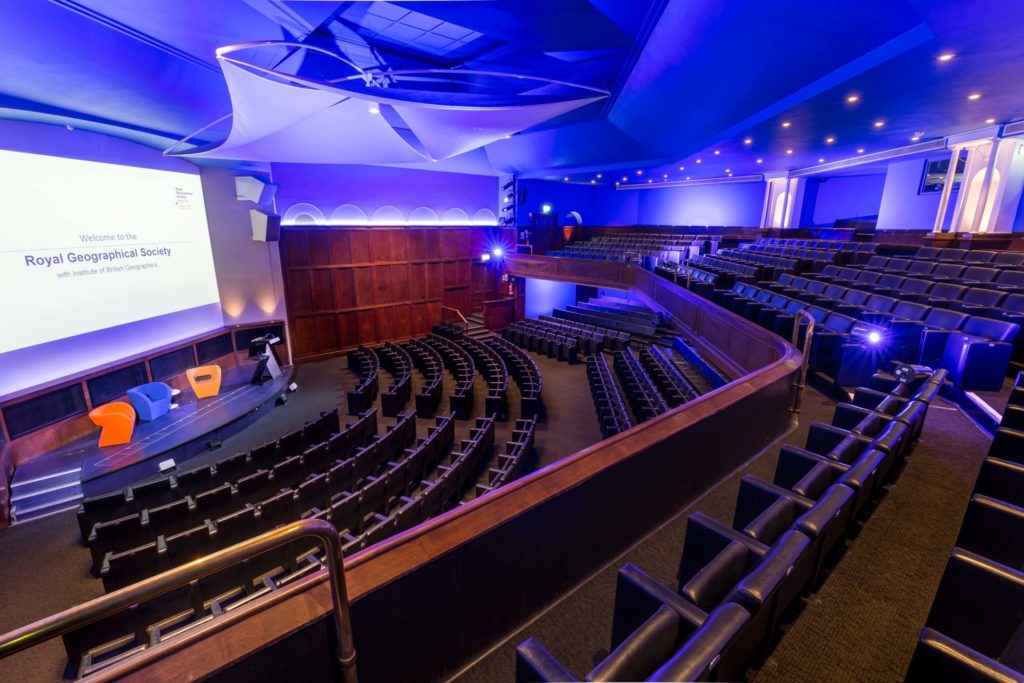 The Ondaatje Lecture Theatre's state-of-the-art AV broadcast and recording facilities combines the very best elements of in-person events in front of an audience, with live streaming and other digital features. Accommodating up to 450 delegates for daytime conferences and up to 700 attendees for evening talks and lectures, the Theatre is an ideal hire option to deliver impactful events. For smaller groups of up to 100, the Education Centre is well equipped for daytime conferences or evening talks and lectures. In addition, four private rooms are available at the venue for daytime meetings, workshops and training.
The Society's beautiful period building also makes for a stunning setting to host a dinner and evening reception or celebrate your special wedding day. The historic Main Hall with original fireplace and wooden floors is a charming room to tie the knot, with a license to host civil ceremonies for up to 100.
For more information about this venue, kindly contact us.