Capacity
Total Max 250
Seated 80-100
Venue Info
Hoxton Arches Venue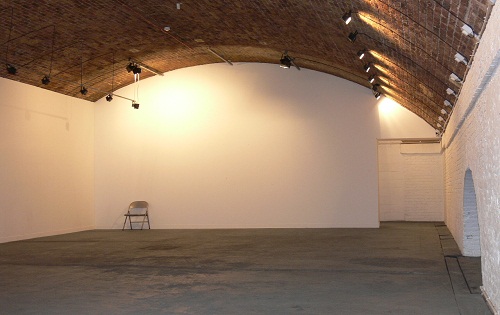 Hoxton Arches is a blank canvas & gallery venue for hire in London.
Situated in Central East London (Zone 1), on the edge of fashionable Shoreditch and close to the City financial district, this stunning and spacious venue has played host to numerous events, exhibitions & private events.
The Venue was originally created as an exhibitions space, and comes equipped to fully display both 2D and 3D artworks.
It is divided into 2 rooms, with access to an enclosed private garden to the rear and comprises of over 2,000 square feet of hanging space, with most walls measuring over 10 feet in height.
The front, and larger, space has direct access to the street and includes a reception area, en-suite toilet, and two movable 12 foot x 8 foot walls that can be positioned anywhere in the room.
A stunning and flexible venue, Hoxton Arches is perfect for hosting conferences, functions, events and corporate meetings.
Features
Adjustable fitted flood lighting throughout
Original exposed brick on the arced ceiling and side wall
Thick MDF panel walls
Two 2-sided movable walls
Enclosed private garden
Loading access (front and rear)
Concrete floors
Kitchen & WC
Alarm system
Disabled access from the main/street entrance
Wireless internet and telephone
For more information on this venue, kindly contact us.