Venue Info
Grade II* Listed Venue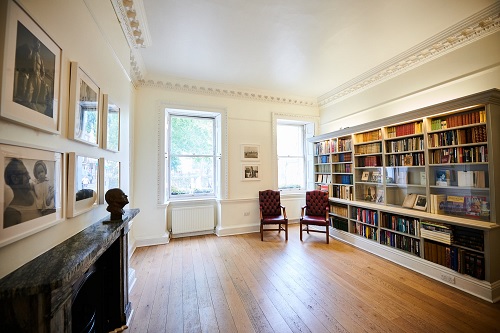 Grade II Listed Venue – Pushkin House is a multi-functional venue for hire.
Located in Bloomsbury Square, it offers a unique blend of cultural and historical charm along with functionality and versatility.
There are 4 rooms available that vary in size and layout:
The Music & Function Room
The Gallery & Lecture Room
The Meeting Room
The library.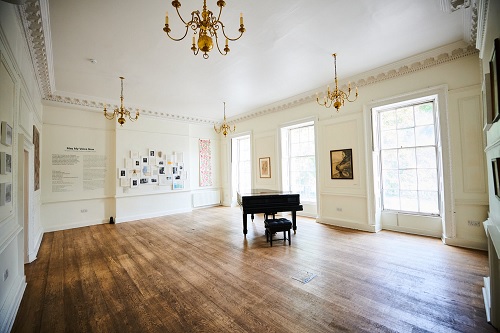 The Music & Function Room
Overlooking Bloomsbury Square, The Music & Function Room has held many music recitals, private events, book launches and more. The high windows allow natural sunlight to flood in, adding a touch of warmth to it. The room's original features have been left untouched, giving it an air of sophistication and refinement to its surroundings.
The Gallery & Lecture Room
The Gallery & Lecture Room is illuminated with spotlights, a full HD projector and surround sound making it the best space for screenings, lectures & presentations. The versatility of the room means you can choose to set it up in various settings or leave it as a blank canvas.
The Meeting Room
The Meeting Room, located on the second floor of the building, overlooks Bloomsbury Way. Its semi-circular window allows for natural sunlight to enhance the beautiful features of the space. With all the amenities provided, the Meeting Room is perfect for hosting business talks, meetings, and training courses.
The Library
The Library is a place, unlike any others. Boasting of an impressive reference collection of Russian literature that includes donated First Editions and rare novels. The room's marble fireplace and plush furniture make the Library perfect for executive meetings, as well as pre-event drinks. The Library can also be set up for boardroom meetings that seat 10 people.