Venue Info
Library at Great Gatsby Mansion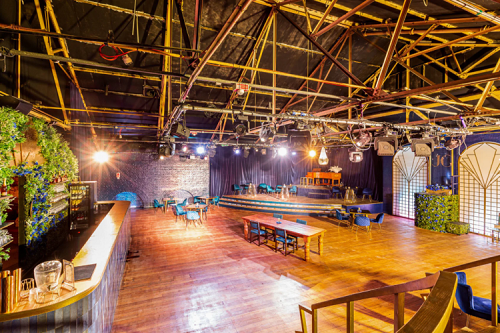 The Library at Great Gatsby Mansion is one of the thrilling and exciting space for hire in London.
Situated within the Mansion, the space is able to host from 6 – 30 guests in one session.
The Mansion itself hails from a long deep historical background.
Once a drill hall and dining rooms of the former Queen Victoria's Rifles, it has since been transformed into this opulent Gatsby Mansion, effectively making it one of the UK's longest-ever running immersive theatre production.
With a total capacity of 250, it also has a 6m long bar, a stage with grand piano and an 8m high grand apex ceiling.
A spectacular venue for production events and functions, the Mansion also offers 3 additional rooms for the choosing.