Venue Info
Meet In Place- King William Street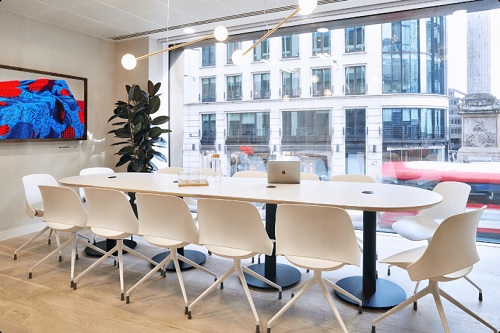 Meet In Place- King William Street London is located next to the iconic Monument.
The venue offers the best of the City's bustling financial centre along with steep historic roots.
Meet In Place- King William Street offers 3 versatile spaces; Classic Conference, Grand Conference and Salon.
Classic Conference Room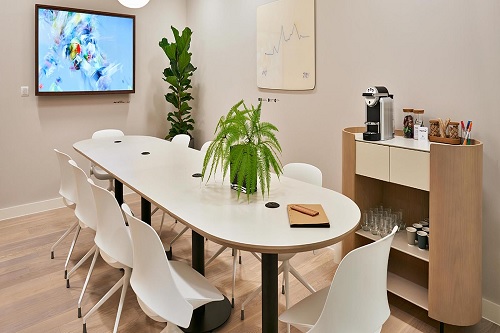 The Classic Conference Room is a bright and elegant space.
Designed with a Scandinavian aesthetic in mind, it aims to provide a comfortable and elegant space for your event.
With Ergonomic chairs and customize tables along with all the amenities and facilities required, this space is able to host up to 6 guests in any one session.
Grand Conference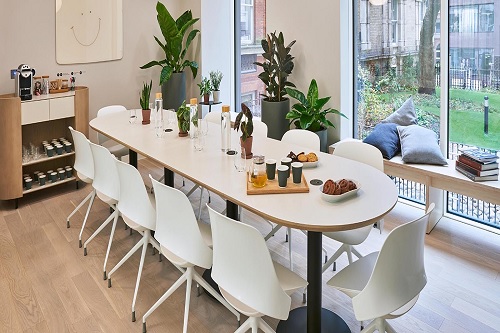 A larger boardroom with high-end facilities and more, The Grand Conference Room is able to host up to 28 guests.
Some of the room amenities are; Coffee Machine, Tea, Still and Sparkling Water, a 65″ Digital Screen, High-Speed WIFI & Conference Phone, to name a few.
The Salon
For a more intimate and private affair, The Salon is perfect for such occasions.
Designed to be lights, airy and inviting, the space is able to host 6 guests.
Its privacy feature along with state of the art tech, AV and facilities, makes it perfect for a less formal event.