Capacity
Auditorium Theatre: 600 - Reception: 400
Foyer & Mezzanine Reception: 600
Upper River Room Theatre: 150 - Reception: 500
Lower River Room Theatre: 154 - Reception: 250
Queenhithe Theatre: 150 - Reception: 200
Newgate Suite Theatre: 306 - Reception: 500
Newgate Room B, C, D Theatre: 198 - Reception: 250
Aldgate Theatre: 72
Bishopsgate Theatre: 80
Cripplegate Theatre: 154
Dowgate Theatre: 128
Venue Info
The Mermaid London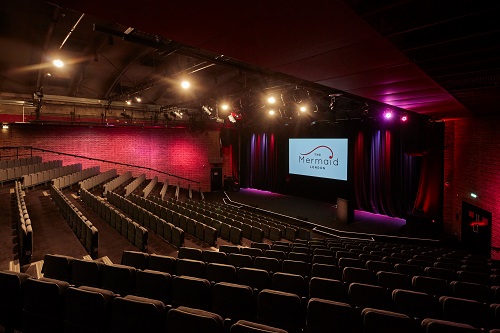 The Mermaid London is a vibrant, versatile and blank canvas corporate and social events venue located in the heart of the City of London able to adapt to any type of corporate or consumer event.
Situated by Blackfriars bridge, the venue has a rich cultural heritage and was once a fully operating theatre which staged many successful productions from the 1950's.
Now a vibrant conference and events centre, in the heart of the City of London, the venue hosts events from a variety of organisations including finance, medical/pharmaceutical, retail, technology, government and art.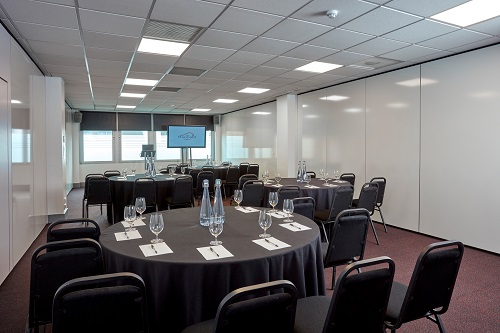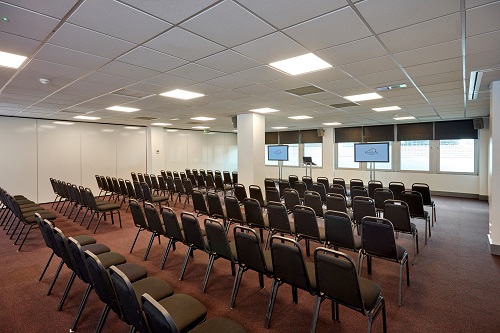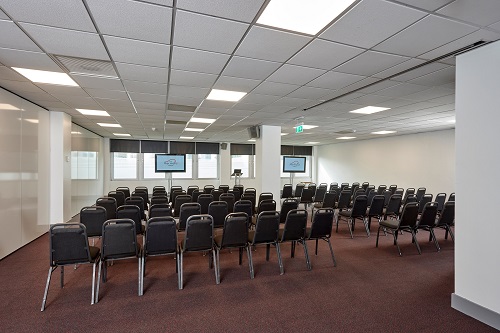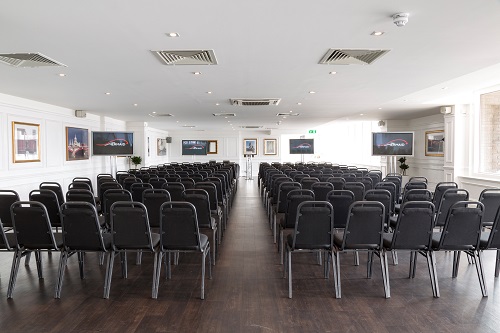 At the heart of the venue is the Auditorium – the only 600-seated auditorium in the City of London.
The space features excellent sight-lines, full lighting, sound and audio-visual capabilities, and is perfect for any conference, product launch, live production and even parties.
The stage can accommodate anything from basic to elaborately designed sets. An external loading bay at street level gives direct ramp access to a large dock area at the side of the stage, perfect for vehicle product launches.
For a blank-canvas space, the two River Rooms offer a modern and contemporary feel. Their panoramic windows span the length of the rooms, framing views of London's iconic landmarks such as Tate Modern, Shakespeare's Globe and The Shard. Connected to the Upper River Room via a movable wall is the Queenhithe – a contemporary room with a high ceiling, parquet floor and pre-positioned rigs. The room can be used for smaller conferences and meetings or for additional space for larger events taking place in the Upper River Room.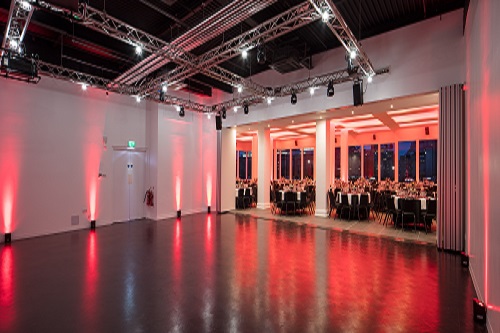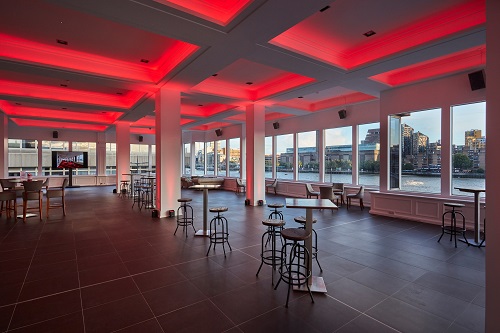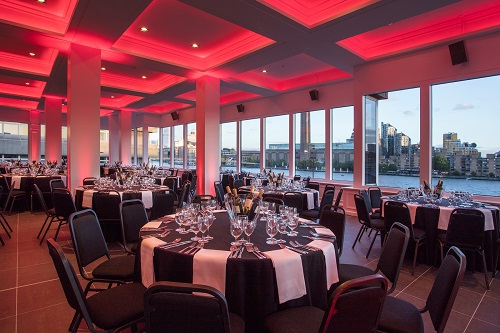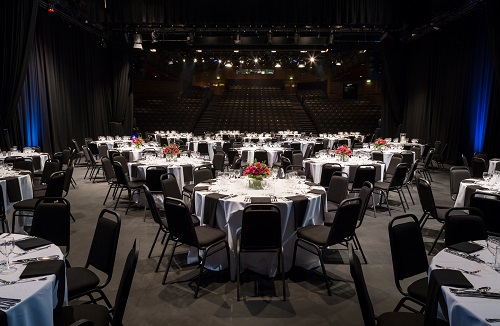 The Mermaid London has been a leading events venue for over twenty years and they believe making the right impression makes all the difference, from immaculate attention to detail, versatile event spaces and a diverse offering, they're committed to ensuring that every event is an outstanding success. So, why not build the perfect environment to play, laugh, think, shout, work, learn, create and bond at The Mermaid London.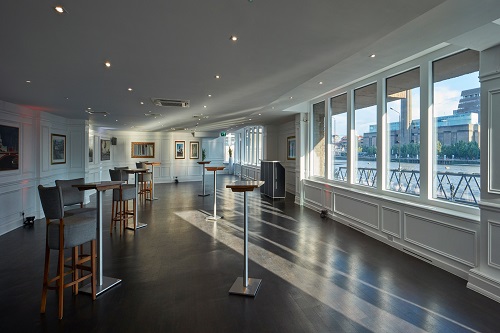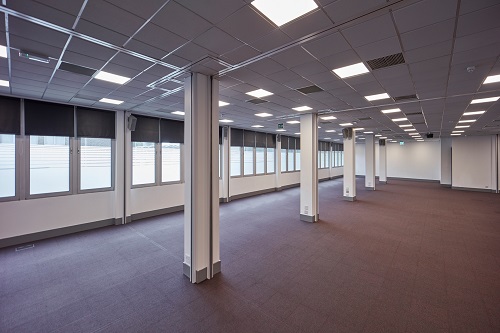 The Mermaid London recently won the 'Most Versatile London Venue – Under 1,000 Attendees' award at the 2018 London Venue Awards.
To enquire or book this venue, kindly contact us.