Capacity
Sprigs 160 seated
Banquet 140 seated
Cabaret 84 seated
U-Shape 41 seated outside / 56 outside & inside
Theatre 160-180 seated
Boardroom 34 seated
Drinks Reception 250 standing
Venue Info
The Company Hall Venue
Founded in the fourteenth century as the Guild of Pepperers, The Company was responsible for maintaining standards for the purity of spices and for the setting of certain weights and measures.
An integral part of London life for centuries, The Company is committed to helping improve and enrich lives across the UK by providing vital support to educate establishments, churches, charities and other worthy causes.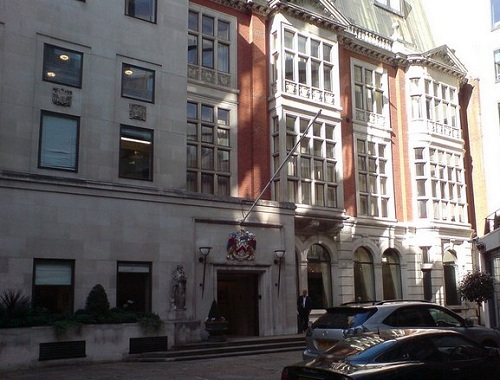 The Company's elegant central London premises, Grocers' Hall, also serve as a unique conference and banqueting venue.
Home of The Grocers' Company since 1426, Grocers' Hall is a unique venue which brings together classic style and illustrious heritage with modern facilities, including the latest audio visual technology.
To enquire or book this venue, kindly contact us.