Capacity
The Great Gallery Seat: 1200-1500 / Reception: 2000
Quayside West Seat: 500-600 / Reception: 1200
Quayside Central Seat: 400-500 / Reception: 700
East Mall Conference Suites Seat: 400-500 / Reception: 500
West Mall Reception: 1500
East Mall Reception: 1500
Henry Reception: 400
Quayside Cafe Reception: 350
Venue Info
Tobacco Dock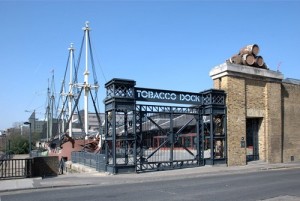 Built in the early 19th century, Tobacco Dock was a secured bonded warehouse used for receipt and storage purposes.
Now the place has been redeveloped to be one of London's newest and most flexible conference and exhibition venue.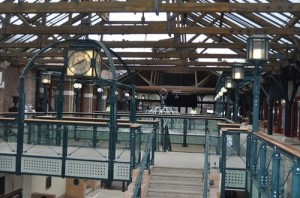 With beautiful oak beams supporting a vaulted roof covered with traditional glass lanterns atop a solid, Victorian brick built warehouse space, Tobacco Dock, which comprises of 16,000m2 over two floors, is one venue that is able infuse the old & new together.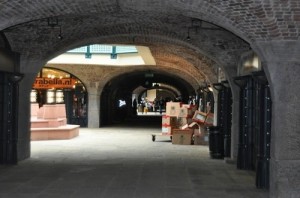 The space lends itself to a wide range of uses and has it's own outdoor quayside space with it's parking facilities able to hold up to 800 cars.
Overall, Tobacco Dock is able to house over 3000 guest depending on different areas of the venue among which are the basement's vaults and atria, providing the perfect setting for parties, club nights, celebrations, conferences and exhibitions.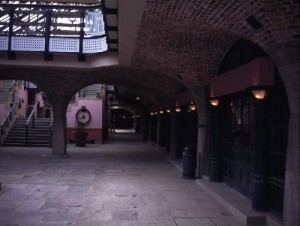 Tobacco Dock is also ideal for –
Exhibitions and Trade Fairs
Public events and festivals
Conferences and Meetings
Training and Team Development
Celebrations and Ceremonies
Parties and Receptions
Semi-permanent working, office and storage space
Location filming and Unit Base
Key facilities include:-
– 15 conference rooms / events spaces – 100m2 – 500m2 to suit training events, meetings, conferences, dinners and celebrations
– on site, secure parking for over 800 cars with covered access to the event spaces
– picturesque setting with quayside views and access to feature vessels
– huge vaulted area with over 30 private rooms / office facilities
– ample toilet provision and opportunity for additional temporary facilities
– 600 amp 3-phase power access throughout the site
– easy delivery and 24 hour access
– fully fitted out bar / club facility – 300m2
– self-contained party / event space for over 300 guests
– 1300m2 exhibition / event space – one of the largest rooms in London
– less than 10 minutes walk from Tower Bridge – City borders.
To enquire about or book this venue, kindly contact us.