Capacity
Whole Venue (Raked Seating) 176 - 180
Venue Info
Underground Theatre Venue Central London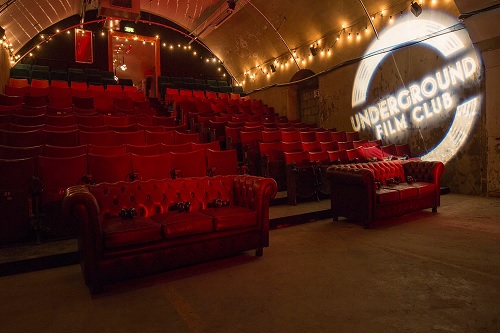 The Vaults Theatre in Central London is a 176 capacity venue for hire.
A permanent theatre space located underground beneath the Waterloo Station, the Vaults is ideal for hosting conferences, events, product launches, conventions, speeches, screenings and more.
The Theatre has it's own bar, lounge area, dressing rooms and it's own giant tunnel corridor entrance making it an excellent space for private screenings.
So if you are looking to book your own Underground Theatre Venue for your next events, look no further than The Vaults.
Licensing
Licensed until 12am
Licence extension available
TENs Available
Wedding licence
Events & Features
Private screenings
Art Exhibitions
Pop-Ups
Promoters
Ticketed events
Amplified Events
Own Music/ DJ Equipment
Weddings
Events with Alcohol
External catering allowed
External alcohol allowed
Corkage Charge
Kitchenette
Space for catering equipment
Professional Kitchen
To enquire or book this venue, kindly contact us.