Finding the right venue for your corporate event is not a walk in the park. There are hurdles to overcome in terms of budget, size, location and facilities – and ideally you want to choose a venue that truly inspires your delegates. What could be more inspiring than a prestigious sporting venue?
Here at Best Venues London, we have a real knack for sourcing the perfect venue for any business event. Not content with regular meeting room facilities at conference centres and hotels, we're always on the lookout for alternative venues in exciting locations that will provide a winning backdrop for your event.
Luckily, London has an abundance of wonderful sports venues, many with corporate hire facilities. Whether you're planning a training seminar, a networking event, a major conference or an outdoor event, choosing a sporting environment may just give you the competitive edge you need to motivate your delegates. Why not get in touch on 020 7186 8687 to see how we can help?
Here are our favourite three sporting venues in and around London: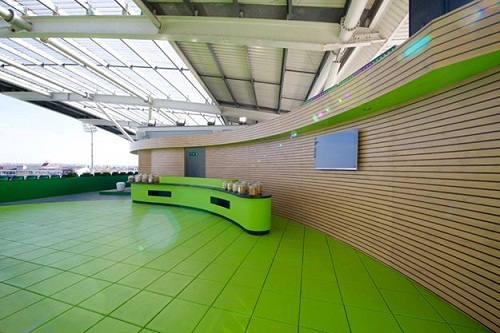 Welcome to the home of Surrey County Cricket Club, one of the oldest and most historic cricket grounds in the world that regularly hosts top class cricket throughout the summer. Strategically located in Central London within easy reach of the London Underground and with on-site parking available, it's the perfect all-year-round venue for any kind of event.
The Kia Oval offers outstanding conference and event facilities that can comfortably accommodate up to 600 delegates or guests. With a mix of modern and traditional spaces available, it's a unique and memorable venue offering rooms that are flooded with natural daylight and with outstanding views of the famous Oval wicket.
Whether you're planning a Christmas Party or major exhibition, or you're looking for an inspiring backdrop for a business meeting, dinner or celebration, your attendees will be bowled over by the sheer impact and style of this world class sporting venue.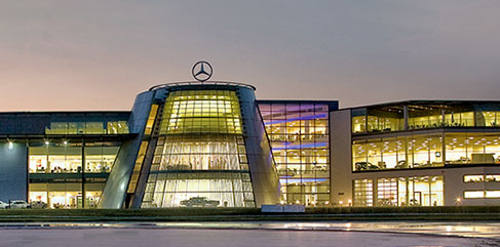 For conferences, meetings and events, Mercedes-Benz World promises to go the extra mile! Situated near Weybridge, just off the M25, the state-of-the-art venue boasts impressive buildings and extensive grounds with flexible 'blank canvas' space for all types of event. From the Brooklands Hall to the elite Maybach Suite and beyond, the brand's impeccable pedigree and reputation for solid German engineering comes through in every detail.
Mercedes-Benz World can cater for all sizes – from 8-500 guests, with bespoke events packages to put you in the driving seat. The dedicated event coordination team is on hand to make sure every detail is attended to.
From advanced AV/IT facilities to in-house gourmet catering, including organising exhilarating on-site driving experiences for your guests where required, this high speed sporting venue will provide a sensational experience.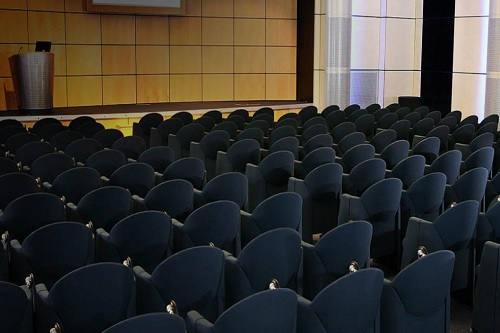 Located at the home of the Williams Formula One team in Oxfordshire, the Williams Conference Centre is more than a unique and sophisticated venue – it's a real treat. Originally the base of the BMW Le Mans project, it was converted into a prestigious conference centre 15 years ago.
The modern, creative Conference Centre offers 10 flexible rooms that can host from 2-200 guests, along with in-house event management support, AV facilities and five star catering. Included in any event attendance is a very special visit to the largest private collection of F1 cars in the world: Sir Frank William's Grand Prix Collection, which houses more than 40 of the most stunning race cars. The Williams Conference Centre is a high octane venue that won't fail to thrill any guest, whether or not they're a keen motorsport fan.